What to Contemplate When Getting an Auto Insurance Quote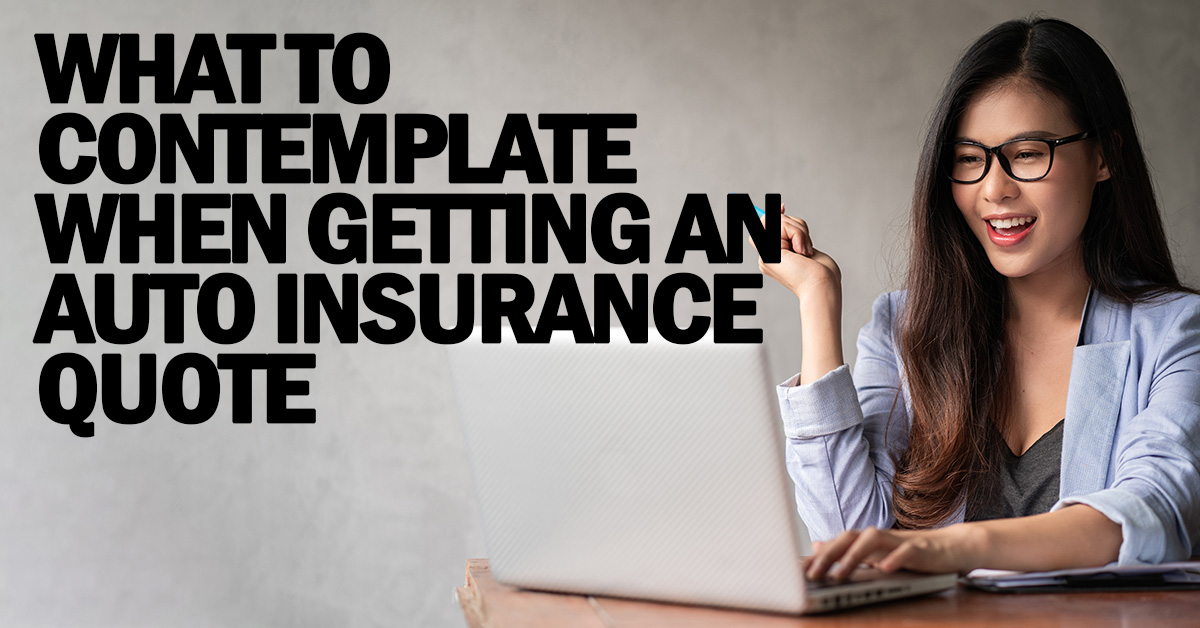 What to Contemplate When Getting an Auto Insurance Quote
Getting a car insurance quote is not difficult. In fact, with our independent agents doing the comparisons for you through our network of companies, it may be much easier than you believe.
There are some important factors to consider, however, and still be aware of when acquiring auto insurance. Here are a few.
Are State Minimums Enough?
States have minimum requirements for auto insurance. These, however, are the bare minimums, and you should consider increasing them. Getting better coverage may not be that much more expensive.
Should You Get Uninsured Motorists Coverage?
Most attorneys would respond with a resounding "Yes!" Uninsured and underinsured motorist coverage may be less expensive than you think and may help protect you from drivers who may not be as financially responsible as you are.
What About Rental Car Coverage?
This is very affordable add-on coverage that can be very valuable if your car needs repairs from a covered claim that could take weeks to complete.
Should You Drop Collision Coverage?
If your vehicle is twelve years old or older, you may want to consider dropping collision coverage. Between your deductible and the decreasing value of your vehicle, it may no longer provide as much value as it once did. Have your independent agent look up the value of your vehicle to help you determine whether collision coverage still proves a value vs. cost benefit.
Explore Discounts
Car insurance companies offer a variety of discounts that can vary from company to company. Some even offer significant discounts if you allow them to monitor your driving with an on-board device or app. There are also frequent discounts available for good students, no claims, good driving, safety features, and more. Do not be afraid to ask.
Most experts suggest that drivers compare auto insurance rates annually. This is far more often than most drivers compare. If you find yourself paying more and more for car insurance, it may be time to step back and compare. You may be able to improve your coverage while still saving money. We encourage you to connect with one of our independent insurance agents for a no-cost, no-obligation price quote and review. With our independent agents, it may be easier than you think.