Whatever Happened to the "Starter Home"?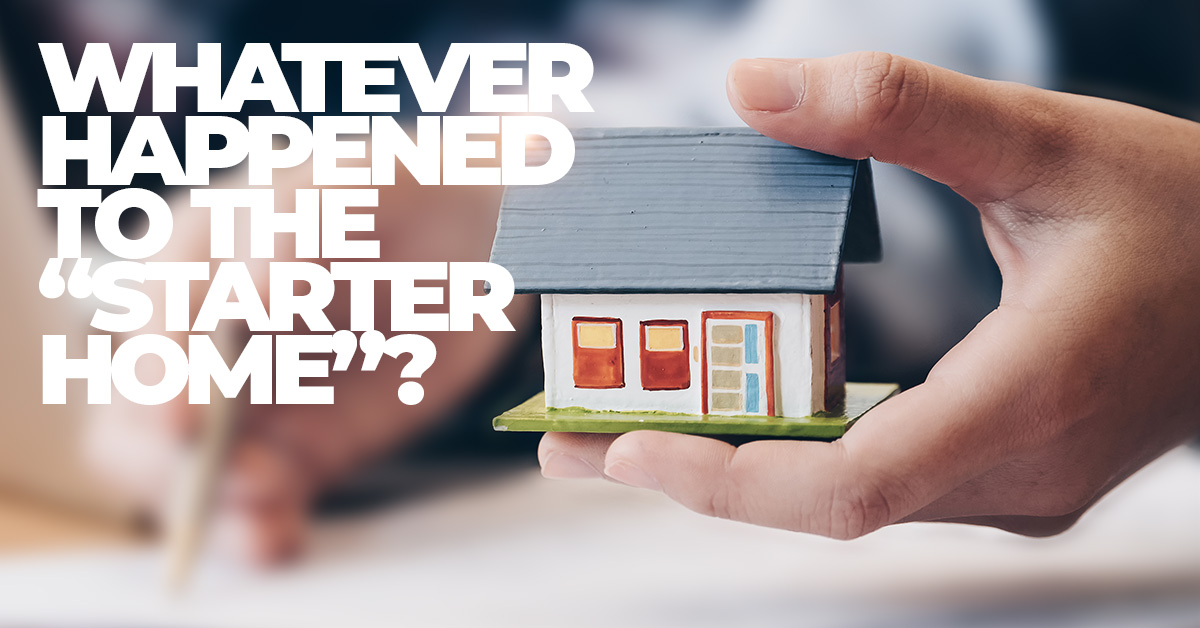 Whatever Happened to the "Starter Home"?
It was once an exciting time for young couples. The time when they had saved enough for a down-payment on their first home. For many, this was what was known as a "starter home," a house with training wheels, so to speak, to get a couple up and running in home ownership.
Starter homes were often undersized, perhaps in a little less than desirable neighborhoods, and would often require work, sometimes LOTS of it. But after a few years of putting in some sweat-equity, making payments, and improving the value of that starter home, it could be sold with the equity, launching the couple into their more permanent second home.
Friends and relatives knew when a couple bought a starter home and would often pitch in to help. It was viewed as a temporary stop along life's journey.
Today, however, fewer people are looking for a starter home. They are more likely looking for a home that is ready to move in and needs little work or even maintenance. What happened to the "Starter Home"?
There are Fewer "Young Couples"
First time home buyers used to be in their early 20s. Today, they are more likely to be in their late 20s or even early 30s.
Millennials and Younger Don't Enjoy Working on Their Homes
At least not to the level of their parents or grandparents. They want homes that are ready to move into and are preferably new enough to need little work.
Homebuilders Have Made Buying a Home Like Buying a Car
Developers and homebuilders have made it simple to buy a new home. Small down payments, extended and flexible payment plans, and even inclusive community maintenance make the process more streamlined than it once was. It can take more effort to buy a home for $175,000 from a private buyer than a $350,000 brand-new home in a new community.
Many young buyers have taken a "why wait" attitude when buying. Why go through all of the time, work, and hassle of a starter home when they can skip that step? They may have a point.
A benefit of buying a new home as opposed to a starter home is that home insurance premiums are usually lower. New homes are up to code, have new wiring and plumbing, and are built better to withstand storms. This is another benefit.
Before you make a decision on your homeowners' insurance, we encourage you to contact us for a no-obligation price quote. Be as smart about your home insurance as you are about buying a home. Contact us today.