Five Must Read Classics for Business Owners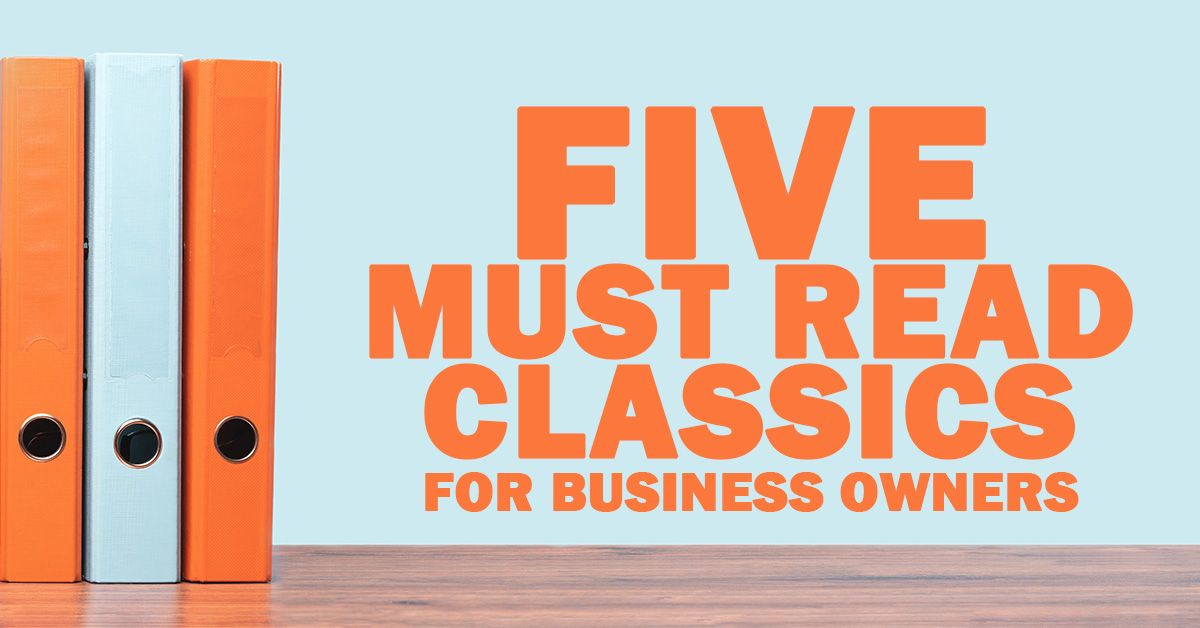 Five Must Read Classics for Business Owners
You likely don't have as much time as you would like to sit down and read. When the opportunity arises, however, you want to make sure you are reading something worthwhile. For entrepreneurs and business people, here are five can't-miss, must-read classics.
Think and Grow Rich – Napoleon Hill – 1937
Sometimes called "The Granddaddy of motivational literature," Napoleon Hill studied some of the most successful people of his time, looking for commonalities. He discovered the power of the mind, decision-making, and focus in creating success. His principles are still used in business and boardrooms today. It helps that the book is an easy read.
The Power of Positive Thinking – Norman Vincent Peale – 1952
At a time when negative thinking is so pervasive, there may not be a better time to visit the writings of Norman Vincent Peale. The book reminds us of the importance of a good attitude and its effect on our life and those around us. It also makes a terrific employee gift.
How To Win Friends and Influence People – Dale Carnegie – 1936
There are so many good foundational concepts in the works of Dale Carnegie that they have been studied in classes for generations. This book focuses on building and maintaining sincere relationships, a lost art in this digital, social-media-driven world. Be sure to include another of Carnegie's works, "How to Stop Worrying and Start Living," for more valuable thoughts.
7 Habits of Highly Effective People – Stephen Covet – 1989
This book reminds us of critical habits like being proactive, beginning projects with the end in mind, and the importance of win-win situations. Even if you have read this contemporary classic before, it is worth having in your desk drawer or on your bookshelf.
Rich Dad, Poor Dad – Robert Kiyosaki – 1997
You may not have an MBA, but there's always Rich Dad, Poor Dad, an easy-to-understand primer on the importance of finance and wealth building. This book series has become its own franchise with spin-offs like Rich Dad, Poor Dad for Teens and others.
Business owners get so wrapped up in the day-to-day operation of their companies, that it can be challenging to remember the important basics of business. The above books can help.
Business insurance is one of those important aspects of business that can easily be neglected or even forgotten. Let's talk about getting your business protection plan on the right path. Contact us for a no-obligation review and price quote today.