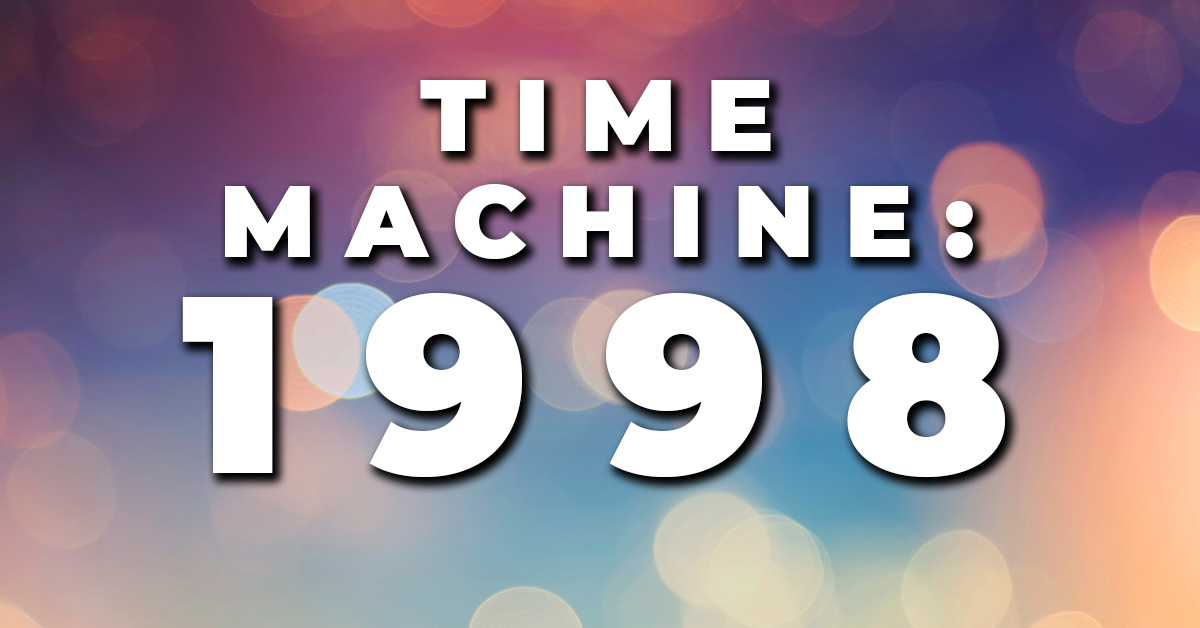 Time Machine: 1998
Where were you born? Did you graduate or get married in 1998?
If 1998 was a meaningful year for you, you are likely approaching a significant date. You may be turning a quarter of a century old, going to your 25th reunion, or celebrating your 25th wedding anniversary. It may be a good time to look back and be grateful for what you have, what you've accomplished and for those who care about you. It can also be a good time to renew plans for the future.
But first, here's a quick look back at 1998 and the events that shaped us.
Films
This was a year of cinematic classics, including Titanic, Armageddon, Mulan, There's Something About Mary, and so many more. The average movie ticket price in 1998 was $4.69.
Music
Brandy and Monica's "The Boy is Mine" was the year's top running hit, spending 13 consecutive weeks atop the Billboard charts. Other big hits of the year were "Your Still the One" by Shania Twain, "How Do I Live" by LeAnn Rimes, Janet Jacksons' "Together Again", "Truly, Madly, Deeply" by Savage Garden, and more. Cher and Celine Dion topped the charts for album sales.
Television
The top television shows of 1998 are like traveling back in time. "That 70s Show" is one example, as is "Charmed". "King of Queens" was popular, as were staples like Frasier and Friends. The top rated program of the year? ER.
Fads and Toys
The fads of 1998 included Furbys, Starter jackets, the Hot Wheels Car Wash, and action figures of all kinds, from Star Wars to Spice Girls. The Tamagotchi also remained a big hit.
Sports
The year started with the Denver Broncos finally winning their first Superbowl, defeating the Packers 31-24 in Superbowl XXXII. The Chicago Bulls won the NBA Championship that year. In baseball, the New York Yankees swept the San Diego Padres four games to none to win the MLB World Series.
News
The Monica Lewinsky-Bill Clinton affair topped the nation's news in 1998, as did Iraq, school shootings, and the tobacco settlement.
What will the next two, three, or ten years bring? You can be better prepared with a solid insurance program that includes life, auto, home, and business insurance. We can help. Contact us for a no-obligation insurance review and quote. We look forward to assisting you.