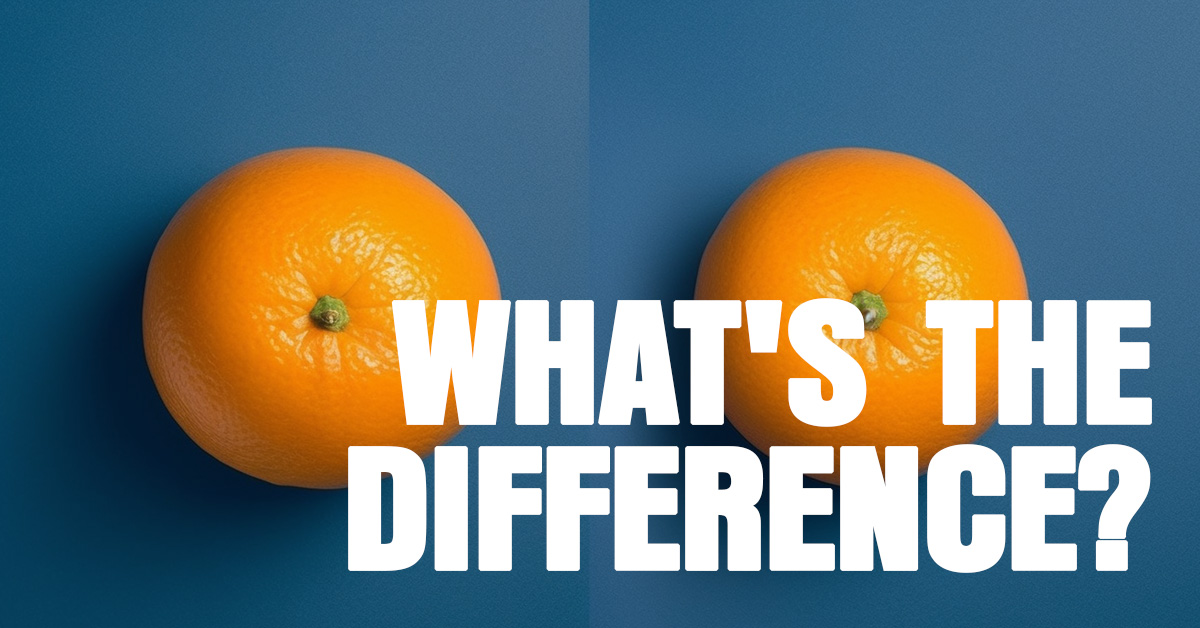 What's the Difference?
If you are asked, "What's the difference?" The person may be apathetic, or they may be inquisitive.
On the inquisitive side, many of us go through life with some misperceptions about similar things. So, what's the difference between…
A State and a Commonwealth?
Why do Virginia, Massachusetts, Kentucky, and Pennsylvania refer to themselves as commonwealths? Is there a difference between a commonwealth and a state? The reality is that the difference is in name only.
Butter, Oleo, and Margarine?
While oleo and margarine are the same, there is a big difference between them and butter. Margarine is made from vegetable oil and is low in cholesterol, or cholesterol-free, and low in fat. Butter is a dairy product and includes a multitude of vitamins. Butter, however, is high in cholesterol and saturated fat.
An Alligator and a Crocodile?
People often refer to these two interchangeably, but there are distinct differences. A crocodile has a sharper, V-shaped nose, while an alligator's snout and mouth area are more rounded. Alligators tend to be a darker gray or even black, while crocodiles are more green and brown. Crocodiles have a more powerful bite, at about 3,700 psi, compared to an alligator bite of about 2,500 psi. Crocodiles generally live in South Florida and southward, whereas alligators can be found north of the Gulf Coast and in the Southeast U.S.
Knitting and Crocheting
Knitting involves the use of two knitting needles of the same size, while crocheting uses one "hook". The one hook makes crocheting easier for most, but knitting provides a tighter weave than crocheting. It is why most sweaters are knitted.
A .Com, .Net, and .Org?
Initially, domain names for commercial enterprises were encouraged to use .com for their websites. As websites increased in popularity, .net domains became an increasingly popular choice. Non-profit organizations better identify themselves as a .org, but there are no laws regarding such use. The .edu extension is reserved for schools and educational institutions. Countries also have their own extensions such as .us for the United States, .uk for Great Britain, and .ca for Canada.
A Weather "Watch" and a Weather "Warning".
Some are frequently confused when their weatherperson uses the terms "warning" and "watch" in the local forecast. A watch means that the conditions are conducive to developing a thunderstorm or tornado. A warning means that a severe thunderstorm or tornado exists and is a present danger. Generally speaking, a watch means be aware and keep an eye out. A warning means take cover.
You should be aware that insurance agents have differences too. For example, there are captive and independent agents. While captive agents only represent the insurance products of the company they represent, independent agents can compare from a network of companies. This could mean more choices and better prices for you. Contact one of our independent agents for your no-obligation life, auto, home, or business insurance quote today.