How Some Famous Movie Cars Would Be Insured in Real Life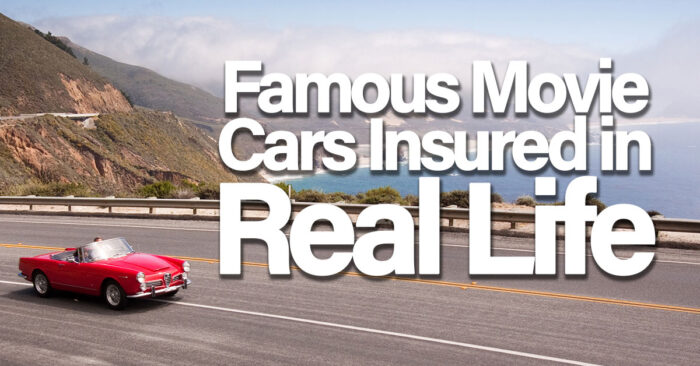 How Some Famous Movie Cars Would Be Insured in Real Life
The big screen is a place where it seems almost anything can happen. Men can have superhuman powers, we can travel to the future and even come face to face with unimaginable creatures. It is also a place where some cars can have extraordinary powers. Let's just imagine for a bit however, that some of these cars really existed. How would they be, or should they be, treated in the real world of auto insurance.
Christine
If you haven't seen this 1983 film based on the Stephen King novel, it stars a "spirited" 1958 red Plymouth Fury. The car, in severe disrepair is purchased by Arnie, a teenager determined to fix Christine up. Because he is a teenager, insurance will be expensive, but because it is in major disrepair, it is a project car. This makes it more affordable to insure. Once restored, the game changes. Arnie's now mint condition Fury, which he drives daily, will become much more expensive. In fact, because it is such a classic, it may have to be insured for a mutually agreeable replacement value. If you've seen the movie, however, you already know insurance costs are the least of Arnie's problems.
The Love Bug
The Love Bug was a Volkswagen Beetle that starred in a series of Disney films starting in 1968. The 1963 VW, of course, should be insured as a classic, but because it is a race car, even if insurance could be acquired, the premiums could be through its cloth sunroof. Spoiler alert: Herbie finishes first AND third in the dramatic movie-closing race.
Smokey & The Bandit
Even with Burt Reynolds and Sally Field the real star of this film was the 1977 Pontiac Trans Am. At the time, the Trans Am was a daily driver for tens of thousands of drivers and would likely be insured as such. An upgrade to the more powerful engine would have raised premiums a bit. Today, the car would be considered a classic, but so many were produced, they are not exceptionally valuable on the collectors market.
Back to the Future
There is no question the a 1981 DeLorean DMC-12 (like used in the movie) should be insured as a classic collectable today. At the time however, it was a unique design with a rather pedestrian 2.9 liter V-6 engine that only generated 130 horsepower. Now if it could really go back to the future…
Jurassic Park
No, those aren't Jeeps but 1992 Ford Explorers in the 1993 science fiction/adventure thriller. The issue with insuring these would be they are essentially vehicles for hire and fleet vehicles. Oh, not to mention they were driven around living, breathing dinosaurs. By the way, the vehicles appeared to be driven by automation in the film, but were actually driven from the trunk using a camera and video screen.
You may not have a movie star car but it still needs to be insured in the real world. Contact us for a no-obligation quote on your auto insurance today. Our independent agents will do the work for you!