Six Car Care Tips Your Mechanic Would Emphasize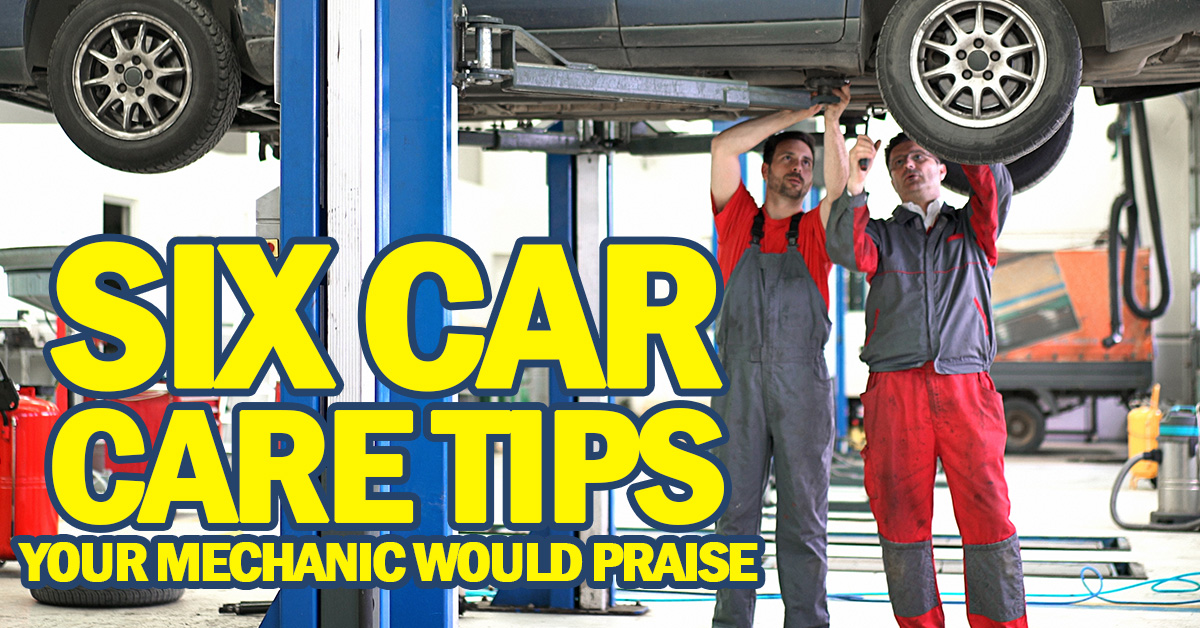 Six Car Care Tips Your Mechanic Would Emphasize
You don't need to be a trained mechanic or a do-it-yourselfer to take better care of your car. When it boils down to it, most mechanics would probably recommend you keep a close eye on six systems for your vehicle.
Oil
One of the primary ways to keep your car healthy is by changing the oil. Your car should get fresh oil and a new filter every 3,000 to 6,000 miles or quarterly, whichever occurs first.
Brakes
Ignoring small brake problems can rather rapidly turn into expensive brake problems when ignored. If you feel a vibration when braking or hear a high-pitched squeal or squeaking when stopping, it is time to have your brakes looked at.
Belts and Hoses
As advanced as cars have become, they can still be stopped in their tracks with a simple leaking hose or broken belt. Keep an eye out for liquids under your engine and for belts that may be squealing.
Tire Wear and Pressure
Automatic tire pressure systems can make life a bit easier, but they can also make us a bit lazier about our car tires. Just because they have maintained their pressure, tires may still be wearing unevenly, or they may have picked up a road hazard. Visually check your tires, feeling for foreign materials and odd wear patterns.
Cooling Systems
It can be easy to ignore your cooling system until there's a problem. Keep the proper amount of antifreeze and coolant in your radiator, and keep it fresh by flushing your system at least semi-annually.
Battery and Electrical Systems
You should not only occasionally check your interior and exterior lights, but you can have your alternator and battery checked at most chain auto parts stores. These tests may detect a potential problem before it stops you on the road.
Maintaining your car just makes good sense. So does maintaining solid, sufficient, and affordable car insurance. We can help. We have a network of car insurance companies we can turn to for a price quote on your coverage. Getting started is as easy as reaching out to us today!