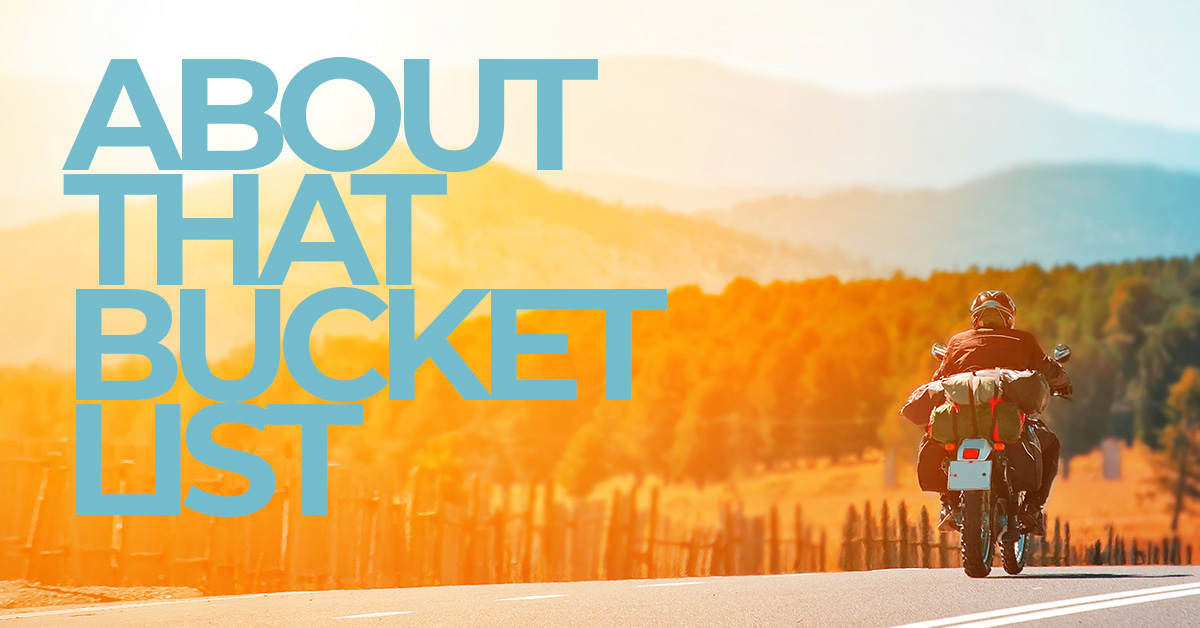 About That Bucket List
Do you have a bucket list? For some, it is an actual list they keep updated. For others, it is more of an expression like "I'll have to put that on my bucket list." Basically, it is a wish list of tasks the person would like to accomplish before they die (kick the bucket).
Bucket lists vary by age, sex, financial situation, education, and even unfulfilled aspirations. We don't give it much thought, but the items on a bucket list are impacted by where a person lives. A recent survey in the U.K., for example, showed that 40% of respondents had "Walking along the Great Wall of China" on their lists.
Most bucket list items fall into one of three major categories.
Travel
People like to go places and see things. Most have one or two places that top their list. Typical travel bucket list goals may be to go to Hawaii, see the Northern Lights, visit the Pyramids of Egypt, and apparently walk along the Great Wall of China. Where do you want to go?
Adventure
Adventure and physical goals play a role in the bucket lists of many. Frequently, near the top, there is skydiving. Many also include completing a marathon, scuba diving, bungee jumping, surfing, and mountain climbing. It seems annually there are some 89 plus year olds making the news for tandem skydiving.
Personal Achievements
Some of the most inspiring bucket list achievements are those of a very personal nature. It is inspiring to hear about an 80-year-old person who reached her goal of getting her college degree. There are stories of children who have spent decades finding parents or long-lost family members. Is there something on your list that is fueled or motivated by personal experience?
A bucket list serves as both a reminder that our time is limited and a hope that there is still time to achieve some goals.
Life insurance has a similar effect. Yes, it is a reminder that our time is limited, but it is also an opportunity to take the steps we need to take now. If you are unsure of your life insurance coverage, we encourage you to contact us for a life insurance review. We can even quote current rates. Contact us today for the peace of mind you deserve.