Highway Firsts in the United States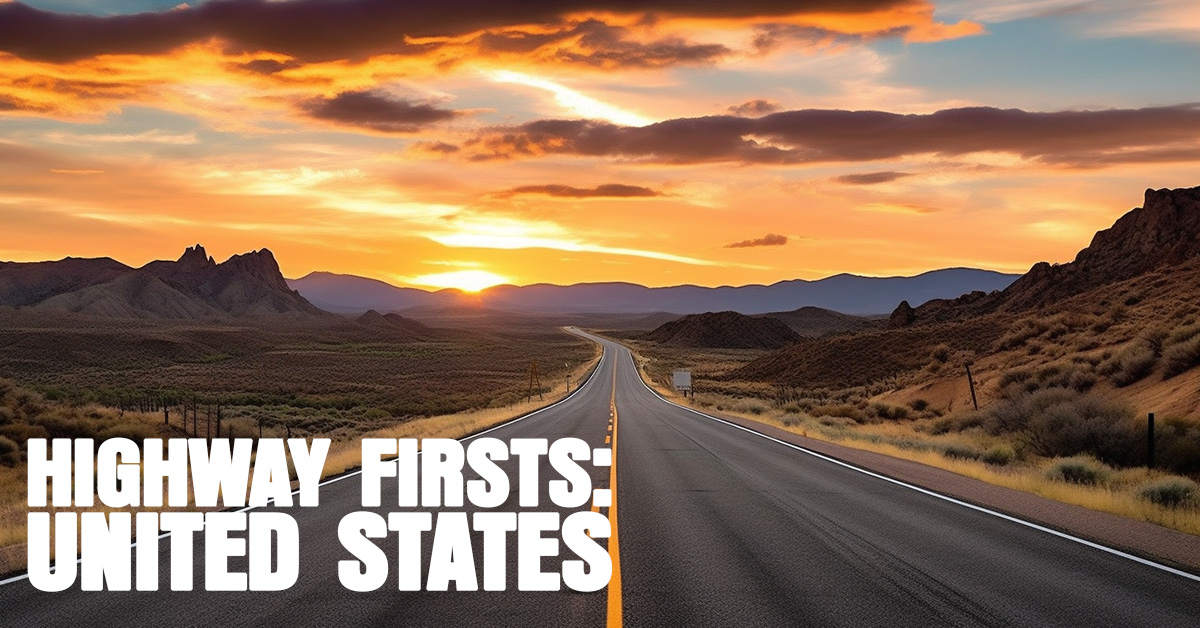 Highway Firsts in the United States
There are about 4.2 million miles of paved roads in the United States. Along the way, they are dotted with countless traffic lights, streetlights, bridges, and tunnels. But where did they all start? Here's a look at some of our nation's highway and roadway "firsts".
The First Concrete Paved Road
The first stretch of paved concrete road is actually in the small town of Bellefontaine, Ohio. It is a small road that was paved with concrete in 1893. Next to the Logan County Courthouse, it is aptly named Court Street.
The First Traffic Tunnel
When the Holland Tunnel first opened in November of 1927, it was the first traffic tunnel in the United States and just the fifth in the world. Today, the tunnel has an estimated 35 million drivers passing through it annually.
The First Electric Traffic Signal
The first electric-powered traffic signal was installed in Cleveland, Ohio, on August 5, 1914. It was installed on the city's East Side at the intersection of Euclid Avenue and East 105th Street.
The first Toll Road in the U.S.
Toll roads and turnpikes were once privately chartered. The first was a 62-mile stretch between Philadelphia and Lancaster, PA, that opened in 1794. Today, Florida is the champ when it comes to sheer numbers of toll roads and bridges.
The City with the First Electric Streetlights
It was in 1880 that Wabash, Indiana, became the first town in the United States to have streets illuminated by electric-powered streetlights. Paris, France, is generally credited with being the first.
The First State to Use Stop Signs
Due to its importance in the auto manufacturing industry, Michigan is given the credit for many vehicular firsts. It was the first state where stop signs appeared. At the time, the signs were two feet by two feet square and were yellow, with Stop painted in black.
The First Automobile Accident
While often debated, many agree the first automobile accident occurred in New York City in 1896. The driver lost control and crashed into a bicyclist. Today, the NHTSA places the daily average number of auto accidents in the United States at over 17,000.
Our roadways and vehicle safety have come a long way through the years. It is as important as ever to make sure you and your car are properly insured. Our independent auto insurance agents can do just that. Contact us today to see if you may be missing out on the savings and to get your no-obligation quote.