Simple, cheap, Easy Ways to Improve the Safety and Security of Your Home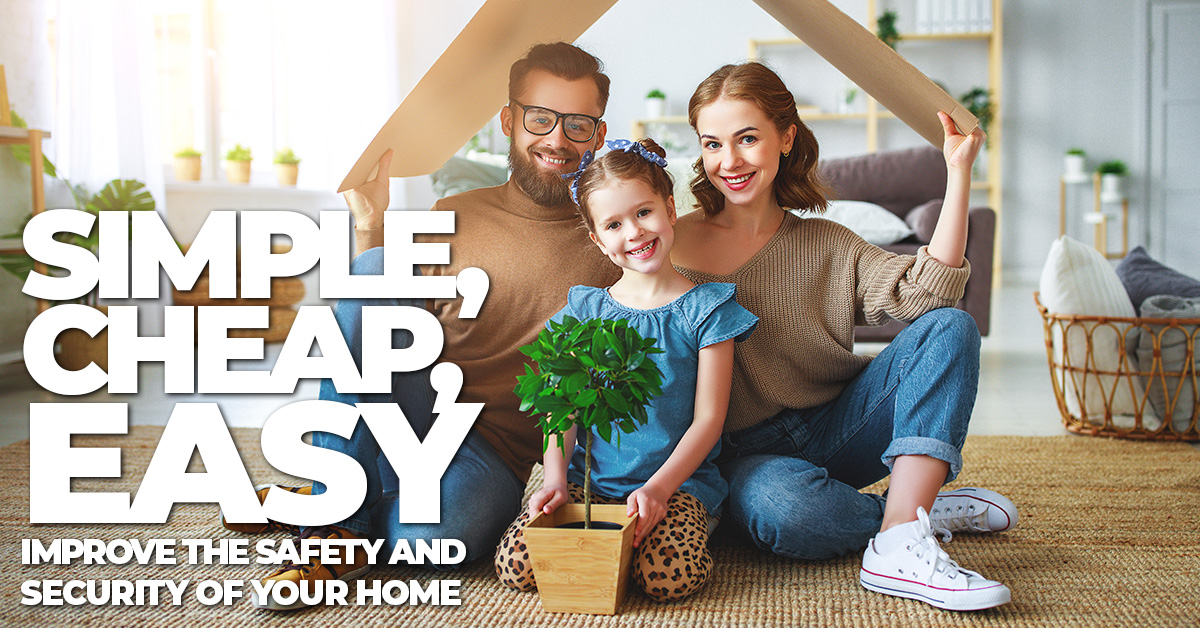 Simple, cheap, Easy Ways to Improve the Safety and Security of Your Home
You don't necessarily have to invest in a high-definition, multi-camera video and security system to improve the safety and security of your home. There are simple steps many homeowners can take that will improve security either before or in place of such an expensive step. Here are some simple tips to improve your home security.
Keep Bushes Trimmed
Simply keeping bushes around your home's windows and doors trimmed back can make your home safer. Trimmed landscaping gives bad guys less cover while they attempt a break-in.
Add Lighting
Consider adding more outside lighting that is brighter and either motion activated, on a timer or darkness activated. It can help to keep outdoor lights on timers set slightly differently.
Get a Dog
Perhaps nothing is as effective as a good old barking dog. Be aware, however, that some breeds could negatively impact your homeowners' insurance rates.
Add a Yard Sign
Adding an imitation home security sign may be enough to discourage some bad guys. These are inexpensive and may be found online.
Install a Deadbolt
If your main entranceway doesn't include a deadbolt, head to your big box or hardware store. Deadbolts offer superb additional security.
Buy and Install Smoke and Fire Alarms
Battery operated smoke and fire alarms are so inexpensive today you should have no problem getting them for almost every room and hallway.
Leave a Radio on When Not Home
Leaving a radio on, especially to a talk radio station, can serve as a deterrent to burglars in your absence. They may not be able to quickly distinguish between the voices on the radio and a live person. It just may be enough to encourage them to move on.
There's nothing wrong with those fancy home security systems, but make sure you are taking the basic steps first. That includes making sure your homeowners' insurance is sufficient and up-to-date. Contact one of our home insurance specialist for a no-obligation free quote. Ask about steps you can take to earn additional discounts. We look forward to assisting you!