It's Time to Start Adulting: Getting Life Insurance When You Graduate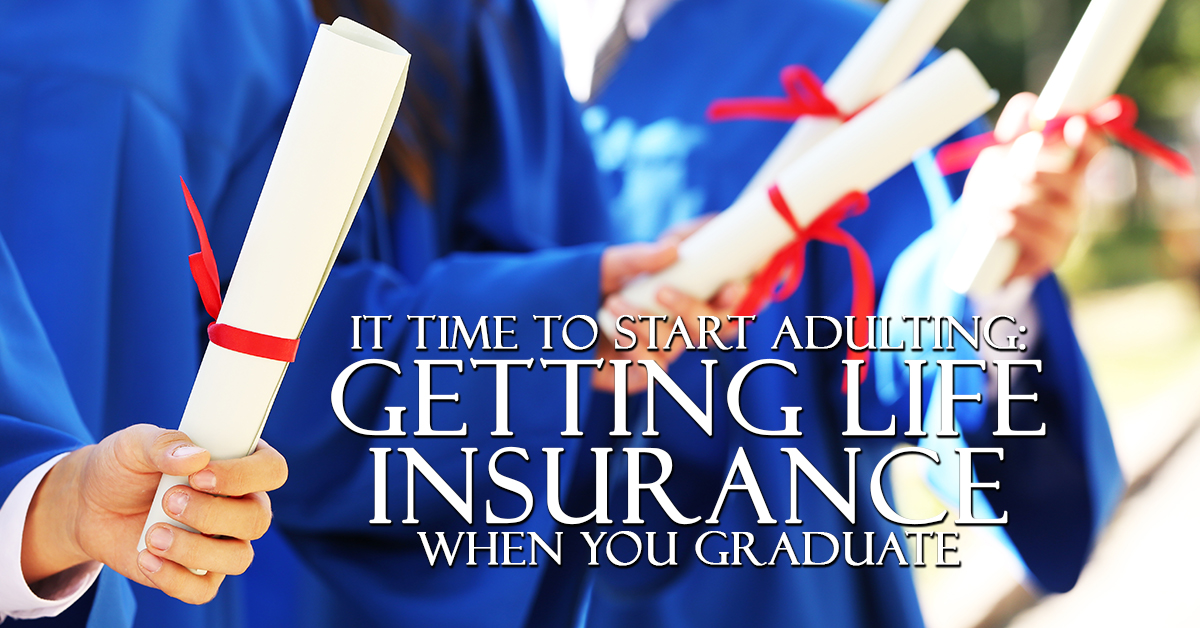 It's Time to Start Adulting: Getting Life Insurance When You Graduate
If you are a college senior, you are approaching an exciting date. All the work you have been putting into studies is about to pay off in getting your diploma. Congratulations. You are about to become a college graduate. Let the adulting begin!
Oh, you've certainly had some adult experiences along the way. You probably already have acquired a credit card or four. You may have a car loan or the responsibilities involved in leasing a home or apartment. You likely have piled up a fair amount of student loans along the way as well. It is time to take another step forward. That is the acquisition of life insurance.
Why would a single, 20-something who is healthy and without children need life insurance? It is because you are young and healthy and life insurance will never be cheaper. It is because you have obligations and there will be expenses in the event of your death. But life insurance can also serve you well in the future as it builds cash value that you may be able to use in an emergency or for an opportunity.
Life insurance for a healthy 22-year old is extremely affordable. It can help make sure your credit card and student loan obligations are taken care of and not an obligation for those left behind. It will cover final expenses and any medical bills that may have accrued.
Contact one of our independent insurance agents to discuss why life insurance should become part of your personal financial plan. They can show you life insurance plans that build equity, serving as a forced savings account that you can access later in life. Finally, securing whole life insurance when you are young and healthy assures you will have protection even should your health deteriorate.
You will be glad you have an established life insurance program as you enter other phases in your life like potential marriage, having children and owning property. It is an important stage in adulting.
Life insurance may seem contrary for someone just getting started in their careers. A better or newer car, nicer smartphone, or a wider-screen TV may seem more valuable at this stage in your life. But adulting is about making better decisions that will serve you now and in the long term. An affordable life insurance program is one way to accomplish this. We would be happy to show you how to get started.