Why You Need Uninsured/Underinsured Motorist Coverage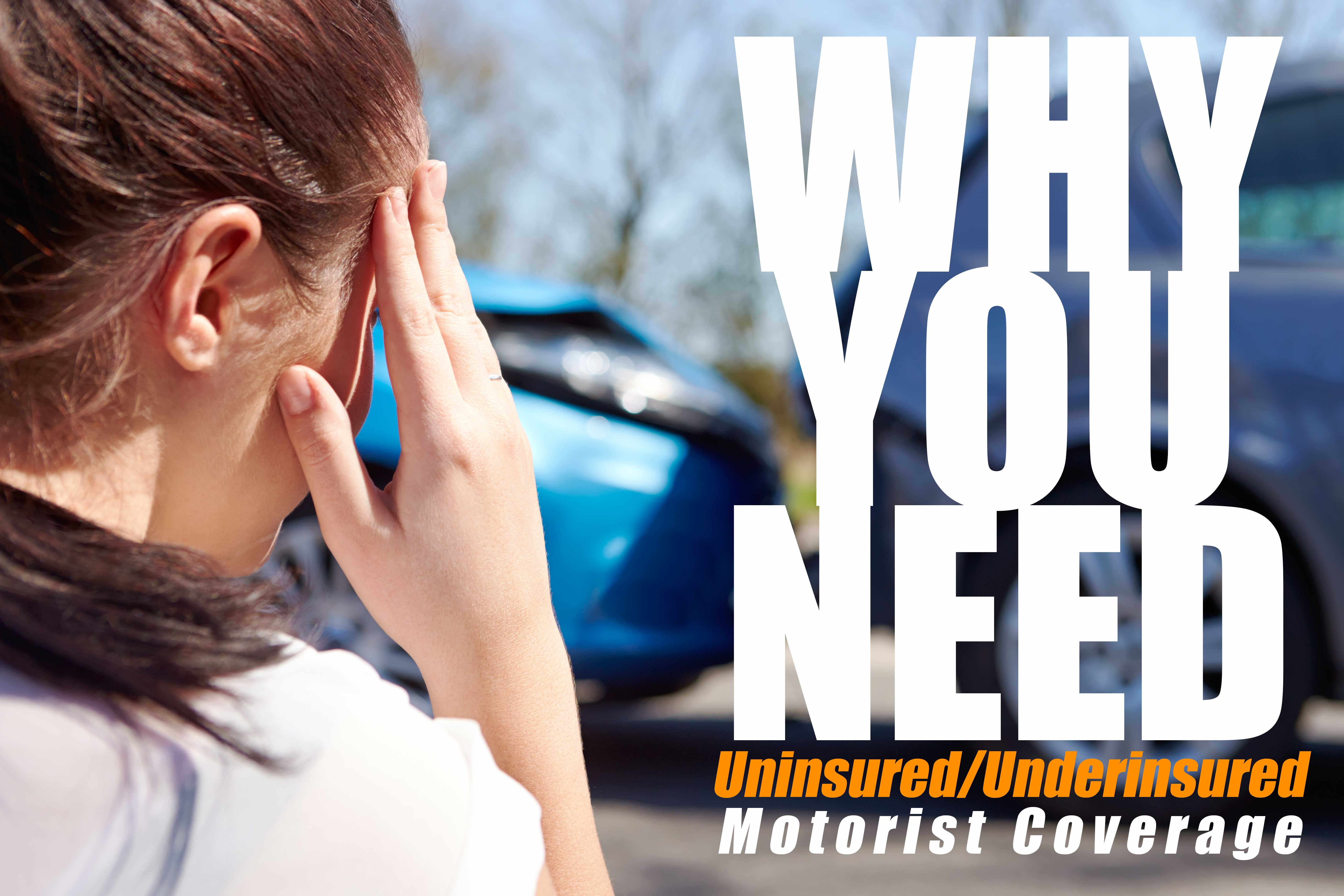 Why You Need Uninsured/Underinsured Motorist Coverage
We are all guilty of speeding through the insurance-buying process without fully understanding the policy that we are buying. Often, people make the mistake of declining coverages to save money on their monthly dues. However, when you're asked if you'd like to add UIM (uninsured motorist) coverage to your policy, consider the benefits that could significantly change your situation before a car accident.
Liability is required by almost every state, thank goodness for all of us. Liability is our financial relief when we are held responsible for damages. Can you imagine a world without it? Unfortunately, there are (too many) people who don't think about the consequences of not having uninsured motorist coverage.
We are always facing the risk of driving near an uninsured motorist. According to The Insurance Research Council, 1 in 8 drivers is uninsured. An uninsured motorist simply carries zero insurance. Other drivers who have insurance, but only carry the state's required minimum limits, do not have enough coverage to pay for your medical expenses.
If you are in an accident with an uninsured/underinsured driver, your own auto policy will not be sufficient enough coverage. Without proper coverages on your auto policy, you'd be left to pay out-of-pocket for injuries caused by another driver.
Unless you purchase UIM coverage. Uninsured Motorist Coverages helps pay for:
Bodily Injuries: When you are in an accident with an uninsured driver, this coverage is for your medical expenses. Some states and insurance companies may also provide coverage for your passengers.
Purchase UIM for faster physical recovery if the other driver is proven uninsured. UIM is mandatory in some states, but it's optional in most other states. Should you purchase UIM?
If your state has a high percentage of uninsured/underinsured motorists, it is within your best interest to purchase this endorsement.
What are your state's minimum liability limits?
Do you live in a high-risk area? Is there often heavy traffic?
Protect yourself financially from uninsured/underinsured drivers. You may just thank yourself later.