You Had Life Insurance, But Now No One Can Find It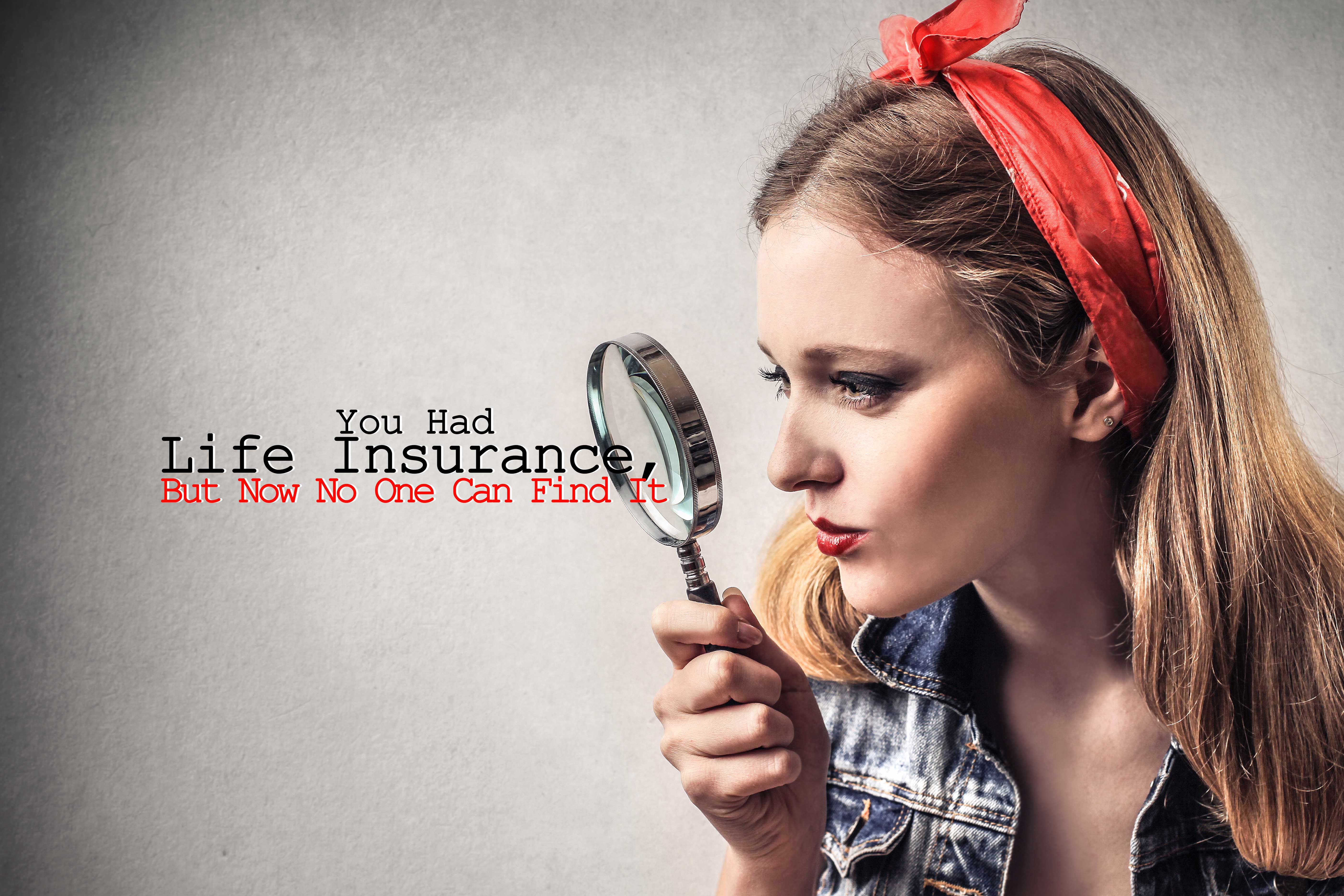 You Had Life Insurance, But Now No One Can Find It
It's theoretically possible that you could live forever. But you probably won't. Life insurance is what protects your family from the consequences of your untimely (or timely) demise, but it's not as simple as just having an insurance policy. Here's what you need to know.
You Could Have More Life Insurance Than You Think
Life insurance is very affordable. In fact, so affordable that it practically comes in cereal boxes. You may have more insurance than you think: through your employer, credit accounts, or bank. Usually these life insurance policies are fairly small, but they still add up. That being said, if you don't know about your insurance coverage, your family certainly doesn't.
The Problem of Life Insurance Policies
Your life insurance company doesn't actually know when you've died. They need to be contacted by one of your next of kin, with a death certificate. And that can be difficult if your next of kin isn't aware that you even have a life insurance policy. So what can you do?
You need to make sure that your family has all the relevant copies of your insurance policies. It's not a topic that a lot of people enjoy, so it's a topic that we often avoid. But something as simple as a folder with your life insurance policies in it can help.
Have all of your documents nestled safely on your computer? Better remember that your family members all know and remember your passwords.
Life Insurance Comes in Many Flavors
Keep in mind that there are multiple types of life insurance. Term life insurance policies expire, so if you forget about them, stop paying them, or fail to renew them, you no longer have life insurance. Whole life insurance policies are different: they last your entire lifetime because they're like investment accounts. And then there are annuities, which is a different beast altogether.
An independent insurance agent can work with you to make sure you have the life insurance you need, and that your family has all the documents they'll need to find your insurance if you pass.
Life insurance is something that you don't want to put off. When it's too late, it's really too late. Contact an independent insurance agent today to learn more about your coverage options.