The "Free Look" Period for Life Insurance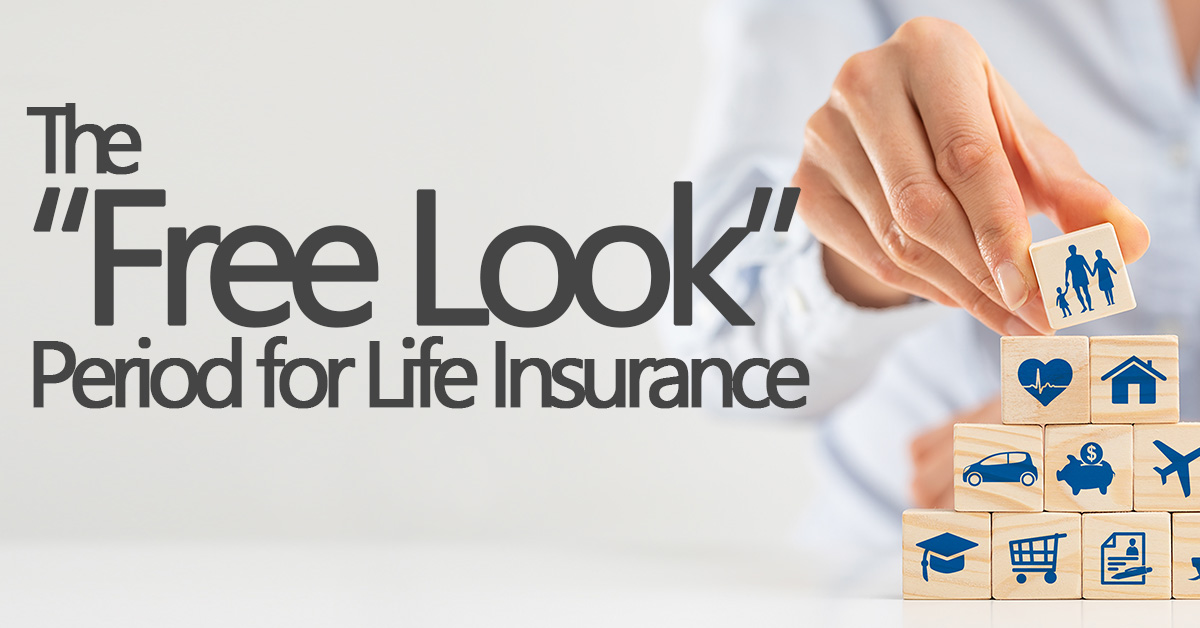 The "Free Look" Period for Life Insurance
Just about anything you purchase today comes with some sort of guarantee, warranty, or free trial period. It is not often advertised or promoted, but life insurance includes a period of time in which you can reconsider your purchase without penalty. It is called the "free look" period.
What is the "free look" period? How long does it last, and how does it protect you? Why is it an important component of life insurance? Here is a closer look.
What Is a Life Insurance Free Look Period?
It is a designated period of time in which a new policyholder has to change his or her mind about the decision to purchase a certain life insurance policy. During this period, the policy can be terminated without surrender, charges, or other penalties.
How Long is a Typical Life Insurance "Free Look" Period?
While many "free look" periods last for ten days, some companies may allow for up to a 30 day "free look" period. Simply ask your independent life insurance agent upon application what the length of the "free look" period is for the policy you are applying for.
How Are You Impacted by the Free Look Period?
If you make the decision to buy a specific life insurance policy, the "free look" period gives you a chance to make sure you made the right decision. It helps protect against "buyer's remorse".
Why Is the Free Look Period So Important?
The "free look" period not only provides a cushion against buyer's remorse, it can help consumers who may feel they were pressured into making a purchase they either didn't want, didn't understand, or didn't need.
The "free look" period should give you peace of mind once you make the decision to purchase a life insurance policy. It is another way in which there is transparency in the life insurance industry.
There may have been a time when life insurance agents had a bit of a reputation for being "high-pressure". While we can't claim that it doesn't exist anymore, you should know that our independent life insurance agents are committed to serving your needs. You not only have our reputation to depend on, but the industry's "free look" policy. Contact us for your no-obligation life insurance quote. We look forward to assisting you.