Making the Most of Space in an Apartment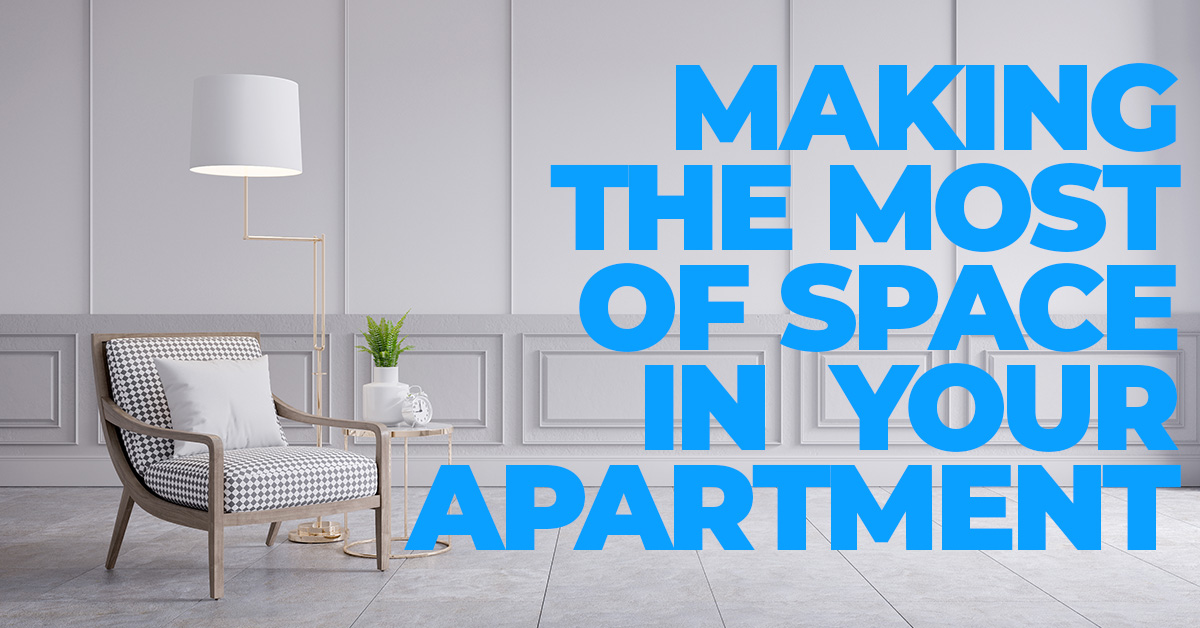 Making the Most of Space in an Apartment
Renting an apartment usually means space is at a premium. That doesn't mean you have to make a lot of sacrifices. You may just need to be a bit more creative. Here are some ideas to help you use apartment space more efficiently.
Take Advantage of any Outdoor Space
Even if you just have a small porch, patio or deck, you can maximize its use with a small table and chairs, potted plant or even a single chair. Don't let it go to waste. Enjoy your coffee or a cold beverage outside.
Store Items High and Low
You may find unused space for storage above kitchen cabinets or high in your closets. You may also be able to store some items under beds. Sometimes floor space in closets go unused when they could store several boxes.
Consider Multi-Use Furniture
There is much more to multi-use furniture than just futons and pull-out beds. Coffee tables can raise to serve as gaming or dining tables, end tables and footrests are made with storage compartments, and children's bedroom units can include desks and storage areas. Consider hanging pots, pans and large utensils and storing some items in soft sided decorative boxes or baskets in the kitchen. There are even storage bags that can hang over the back of interior and closet doors to store shoes and other items.
Take Advantage of Community Amenities
Many apartment communities have business centers, exercise rooms, pool areas and game rooms. Make full use of these features, so your own private space isn't so over-used.
Consider Alternative Uses for Space
Have a dining room but rarely use it? Can that guest bedroom serve as an office or playroom when guests aren't present? Do you have a breakfast nook that goes unused? Take a fresh look at your space without defining it by "room".
Consider Storage
If you have too much stuff, consider a small storage unit or ask a friend to rent space in a garage, attic or basement. It may be a lot less expensive than renting a larger place.
If you rent, don't underestimate the value of Renters' Insurance. You can protect your possessions and limit your exposure to liability claims at a surprisingly affordable rate. Contact us and let us do the shopping for you. Get the protection you deserve at a rate you can afford. Get started today.