How Milwaukee Became America's Beer Capital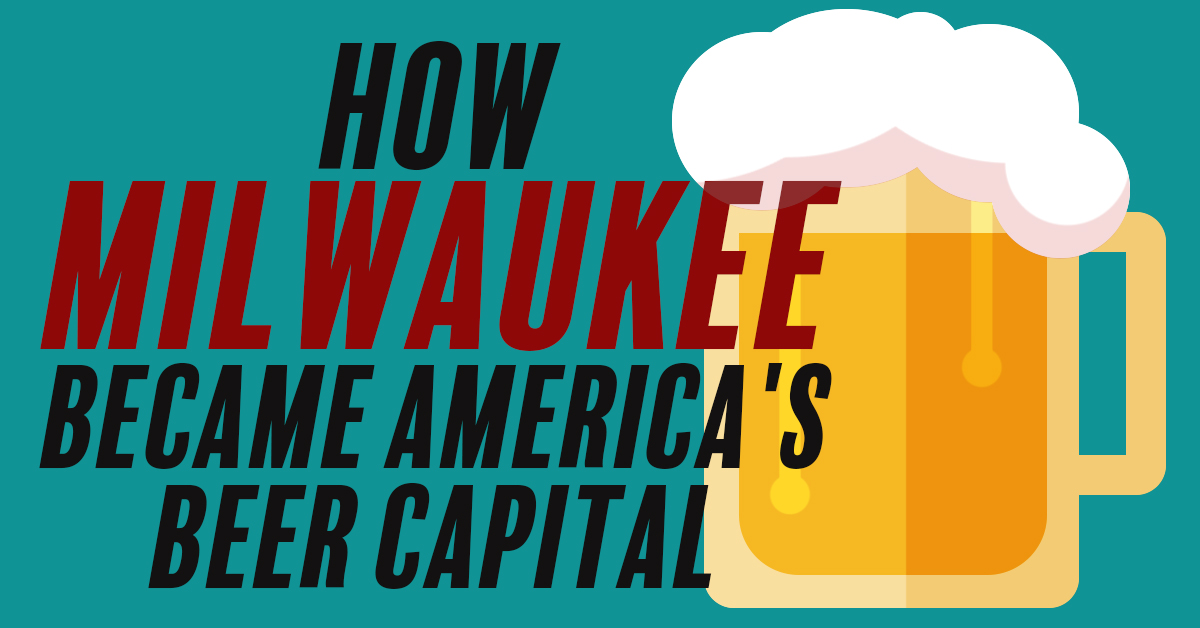 How Milwaukee Became America's Beer Capital
Although it is not quite that way anymore, many American cities gained famed for the products they produced. Detroit became the Motor City, Akron gained prominence as a rubber producer, Pittsburgh was known for manufacturing steel and Nashville for its music. Milwaukee grew into America's center of beer production. You may have heard of "the beer that made Milwaukee famous" or of Milwaukee's Best or even of Old Milwaukee. How did this Midwestern city build it reputation for beer production, to the point where its major league baseball team is known as "The Brewers"?
Milwaukee's history as a beer producer started in 1840 when Welsh settlers founded the appropriately named Milwaukee Brewery. Soon, a rival German brewery opened with a similar name and it was game on. With a population of just 45,000 people, Milwaukee was home to over 35 breweries between 1840 and 1860. The area it seemed, was perfect for beer production due to the waters of the Milwaukee River and the ice it contained through a good portion of the year. It didn't hurt that the area also was settled by large segments of people from Eastern Europe, where beer drinking was a big part of the lifestyle.
Beer production continued to expand in the city, especially after the Great Chicago Fire of 1871. By 1885, however, breweries began to consolidate and there were just nine large breweries remaining. Those included Best, Blatz, Cream City, Falk, Gettelman, Jung & Borchert, Miller, Obermann and Schlitz. In 1898, Best was renamed Pabst Blue Ribbon and after acquiring other breweries, became the largest brewer of lager in the world.
By 1903, Schlitz took over Pabst's throne as the best selling beer in the world. In that very same year, Miller introduced its High Life brand. The competition continued to brew. Schlitz became the first brewer to use brown bottles in 1912. By now, Milwaukee was the home of four of the largest breweries in the world, consisting of Schiltz, Pabst, Blatz and Miller. There was no doubt, Milwaukee had become the beer capital of the world.
Of course, prohibition changed the beer and alcohol landscape throughout the US until its repeal in 1934 and even following. Today, through mergers and acquisitions, name changes and buyouts, it is hard to keep score. The Miller Brewery produces beer for Molson Coors Beverage Company including Miller Lite, Miller High Life, Miller Genuine Draft, Miller64, Coors Light, Blue Moon and Redd's Apple Ale. Pabst Brewing Company products produced at Miller Brewery include Pabst Blue Ribbon, Schiltz, Old Milwaukee and Colt 45.
Today, both Pennsylvania and California produce more beer than Wisconsin. Milwaukee, however, will always hold a special place in the heart of beer drinkers.