Six Common Sense Tips to Make Your Home Safer and More Secure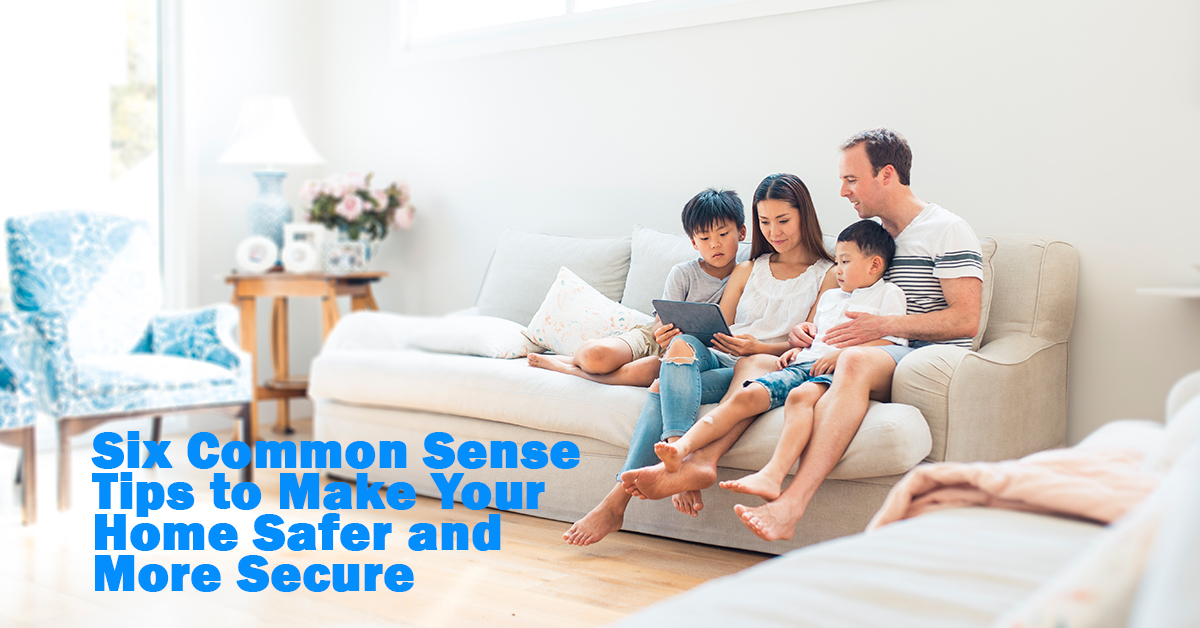 Six Common Sense Tips to Make Your Home Safer and More Secure
Ask any home builder, property manager or real estate agent and they'll likely tell you one of the most desired features in a home today are those that enhance security. You may not have the resources to build a secure fence and electronic security gate around your home or perhaps not even a multiple video camera system, but that doesn't mean there aren't relatively inexpensive, practical steps you can take. here are six common sense ways to make sure your home is more secure.
 Add Outdoor Lighting. Outdoor lighting can range from a simple floodlight operated by a switch to a more extensive solar or timed security lighting system. Outdoor lighting keeps unwanted visitors aware from your window and makes your home less attractive to thieves. It is effective and inexpensive.
Install a Deadbolt in Entrance Doors. There is a significant difference between breaking into a home with a handle like lock and one that is reinforced with a deadbolt. If upgrading to steel entrance doors is not in your budget, a deadbolt is an affordable option.
Secure Sliding Doors. There are a variety of products available to better secure sliding doors. One effective way is simply place a cut broom stick in the channel of the closed sliding door at night or when you are away.
Secure Window Air Conditioners. Windows that house air conditioning units can be susceptible to being opened from the outside. Place a bar above the unit on the inside of the window to prevent the window from being raised or use some other device to prevent its opening. Even a screw drilled halfway through the sliding window channel can prevent it from being opened.
Store Valuables in Unexpected Places. If someone should enter your home, the first places they will look for valuables is generally bedrooms and closets. Store valuable elsewhere.
Don't Advertise You Will Be Out of Town on Social Media. Unless you have your social media accounts locked down to just a few family and friends, be cautious about posting vacation pictures while you are away or touting out of town visits in real time.
You can spend hundreds and even thousands of dollars making your home more secure. It is better however, to take the common sense steps first. That may include a homeowners' insurance review. Contact our independent insurance agents for a no-cost, no-obligation review today!