Three Surprising Benefits of Business Insurance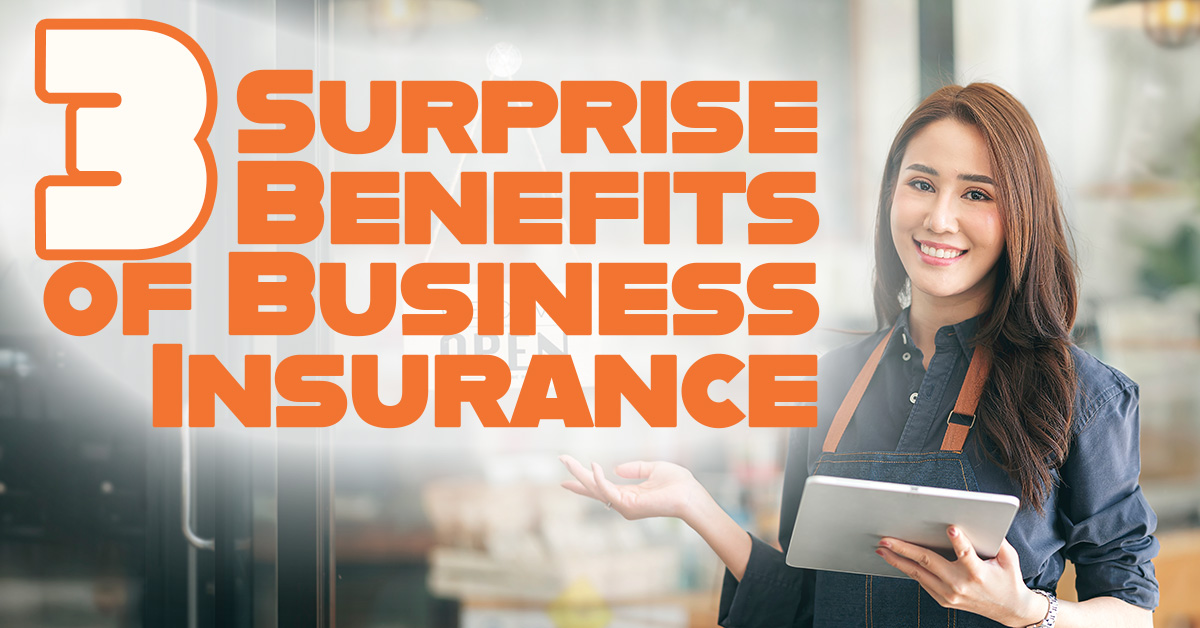 Three Surprising Benefits of Business Insurance
The more you know about business insurance, the more you will likely recognize how valuable it can be in protecting your business. From helping protect you from liability claims to protecting your real estate and assets from damaging weather, a well-crafted business plan provides protection and peace of mind.
Here are three unique ways business insurance can help and protect your business.
Recruiting
How can business insurance help you recruit a higher-quality employee in today's competitive market? Employees are looking to work for stable, solid companies, and a solid business insurance program helps provide that stability. It demonstrates you take your business seriously and are taking steps to ensure its future. This can be important to bring up with a candidate, especially when competing against another small business.
Protecting Your Income
Sure, you likely know that business insurance can protect your physical assets like inventory, equipment, furniture, and even real estate, but one under-appreciated aspect of it is income protection. When a covered event occurs that causes you to lose income, business insurance can replace that income until you are back up and running. This can be invaluable in helping you keep important employees and in sustaining your company through difficult times.
Vehicles
Business insurance can help protect your company in one of those grey areas of business: the use of personal and company cars for business. When you have vehicle insurance for your business, not only will your own fleet of company-owned vehicles be covered, but you can feel more comfortable about the times when an employee may use their own car for business use.
Contact a Business Insurance Expert Today
To find out more about how business insurance works daily in protecting your business, contact one of our independent business insurance professionals today. After discussing your specific business and areas of risk, they will work to craft a business insurance plan to suit your needs and fit your budget. The choice is always yours and there is absolutely no obligation. Many of our clients have been pleasantly surprised at how affordable business insurance can be. Connect with us to get started today.