7 Random (If Not Interesting) Facts About Home Insurance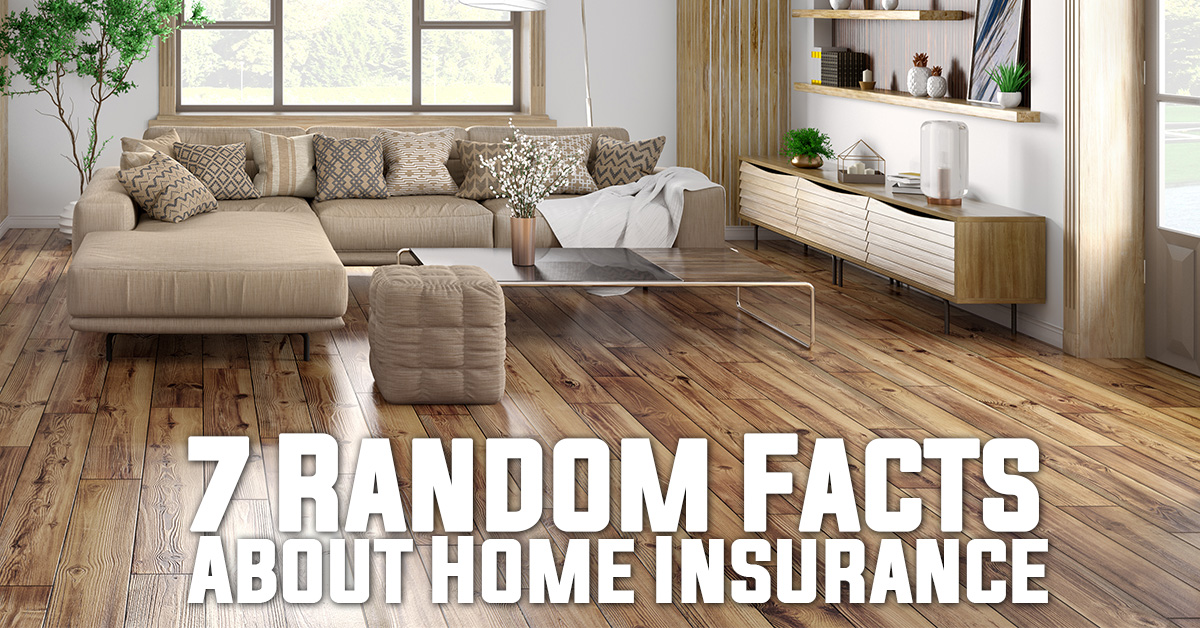 7 Random (If Not Interesting) Facts About Home Insurance
Most don't give their homeowners' insurance policies much thought. In fact, that is part of the issue with home insurance policies. People get them, and then forget them. Here are some random, if not somewhat interesting, facts about home insurance.
Five Areas Account for Almost 80% of All Claims
Just five areas account for 77% of all claims on homeowners' insurance policies. These include wind, non-weather-related water damage, hail, weather-related water damage, and theft.
How Many Claims are Filed Each Year?
Although exact figures are difficult to determine, it is estimated that out of approximately 70 million home insurance policies in force, about 3.5 insurance claims are filed annually, translating to about one in 20.
Liability Claims
About one in every 1,440 home insurance policies has a liability claim filed, resulting in financial payments for legal, medical, and property damage. Dog bites are the leading cause of liability claims, followed by home accidents, fallen trees, intoxicated guests, and domestic workers injured in the home.
Percentage of Homes with Homeowners Insurance
It is estimated that 85% of homes in America are insured by homeowners' insurance. While the government doesn't require it, most financial institutions make it a requirement to obtain a mortgage.
Tenants with Renters Insurance
In spite of its relatively low price, it is estimated that only about 44% of tenants have renters' insurance.
Average Price of Home Insurance in the United States
The average price of home insurance in the U.S. is about $1,550 annually. This can vary dramatically, however, depending on factors like home value, coverage, location, deductibles, and more.
How Long Are Homeowners Insurance Policies in Force?
Home insurance policies are generally renewed each year. They will automatically renew if payments continue to be made. That's why it is a good idea to have your policy reviewed by an independent agent each year while obtaining a price quote.
If you have questions about homeowners or renters' insurance, we invite you to contact us. We can even assist you with a no-cost, no-obligation price quote. Contact us today to get started.