How Some Companies Built Brand Loyalty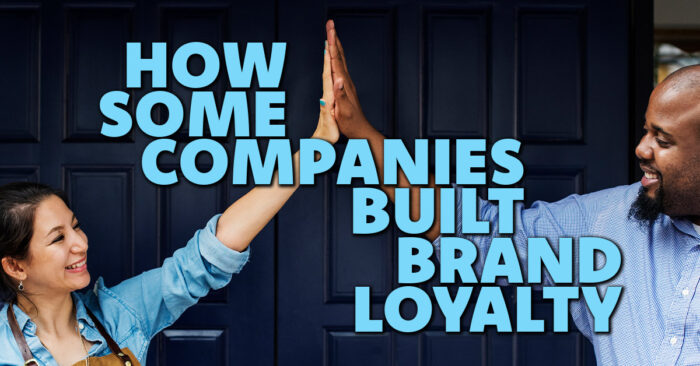 How Some Companies Built Brand Loyalty
Do you remember Cracker Jack snacks and getting a toy in every box? This was just one way that consumer focused companies used to build loyalty for their products. Today, consumers are more likely to be awarded digital points or cash back than physical rewards, but in the past, companies used a variety to marketing tools to attract and keep customers. Here are a few.
Cigarettes
Early packs of cigarettes contained trading cards of sports figures to attract smokers. Some of these are extremely valuable today. Later, many packs contained points smokers could collect for valuable prizes.
Bubble Gum
Packs and pieces of bubble gum contained small comics and that sometime carried point values that could be redeemed for prizes. Oddly enough for years, Topps Trading cards contained a flat stick of bubble gum that served as their premium.
Soft Drinks
If you are old enough, you may recall that many soft drink companies placed a point value on bottle caps or created collectable bottle cap liners. These plastic liners could be dug out of a bottle cap and secured to a collectors sheet for redemption.
Petroleum Companies
Gas stations were noted for encouraging customer loyalty by offering a glass, dish or piece of dinnerware with every fill-up. Gas stations were also known for an almost constant array of contests that included license plates listings, game pieces and more.
Cereal Companies
Breakfast cereal companies competed for business by offering a variety of toys and trinkets in each box (usually at the bottom of the box.) Box tops often carried point values that consumers could collect. Many schools conducted campaigns to collect box tops from their students to earn rewards for their schools.
Laundry Soaps
The box tops from dry laundry detergent were also used as a way to build brand loyalty. Consumers had to purchase laundry detergent anyway, so many found collecting box tops and points an easy way to earn a return on their loyalty.
Jellies and Jams
Many jelly companies found they could build loyalty by packing their product in reusable juice glasses. These glasses became even more coveted when they contained the images of favorite cartoon characters.
Today, consumers are more likely to earn points digitally when shopping or buying gas than being awarded a physical incentive. In some form or another, incentives are likely to remain a way in which companies will build loyalty.