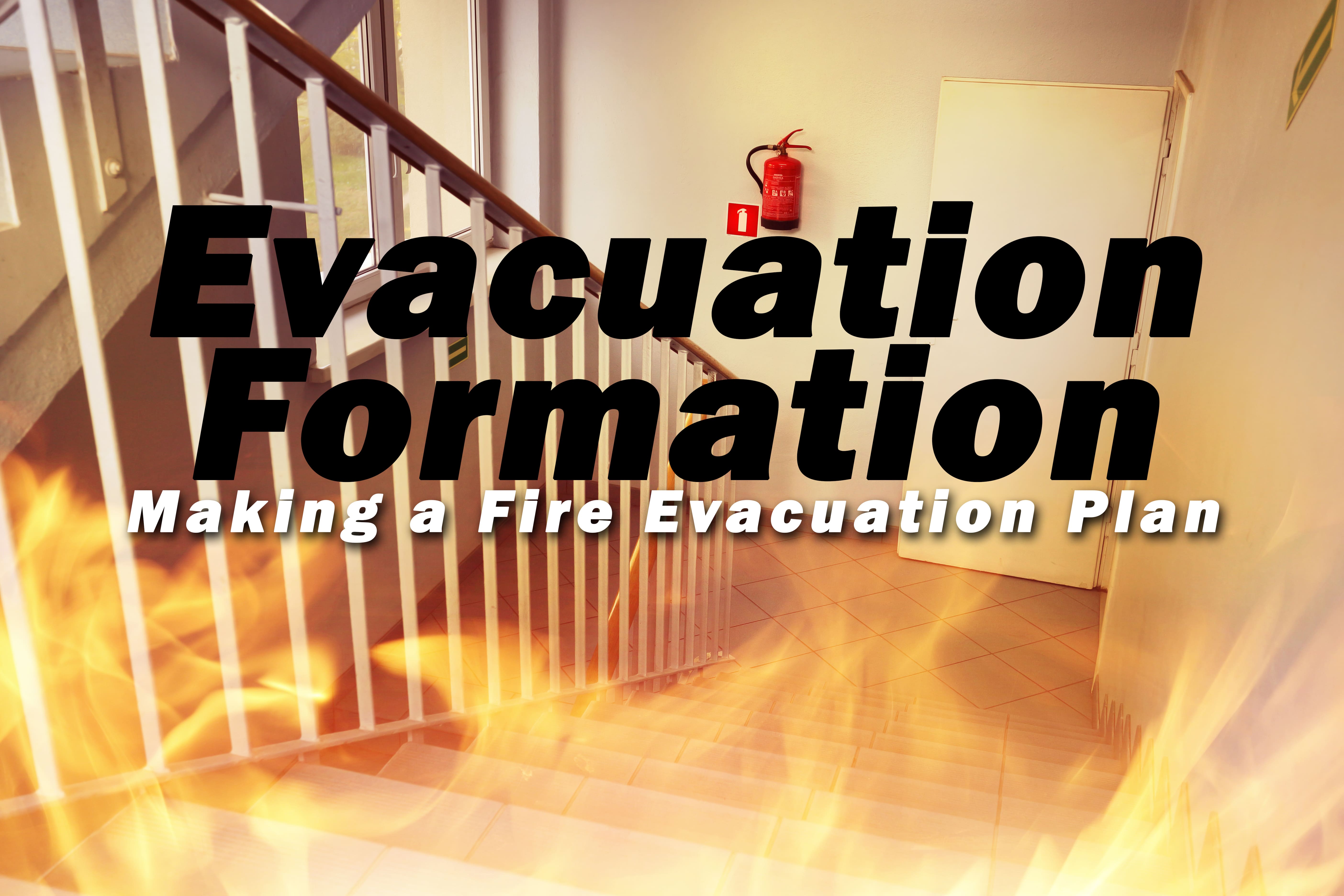 Picture this.
You're at home in your recliner, a mug full of a steamy beverage in hand. Kids are napping, and the house is quiet. The curtains are drawn on the window, revealing a hushed snowfall and a gray sky.  There's a crackling fire in the fireplace, giving off a relaxing ambiance and scent. All is right in the world . . .
. . . Except for the pillow lying in front of the fireplace. Your eyes are closed, you're falling asleep, only to awake to a "Whoosh!" sound. The fire isn't safely enclosed in the fireplace anymore. It's now in your living room. What do you do in this situation? Do you have a plan?
If you do not currently have a fire evacuation plan for your family, now is the time to make one.
Make sure you have a functioning fire extinguisher.
While making your plan, be considerate of everyone in your home. If you live with elderly individuals or young children, you must make it a priority to help them.
Gather everyone in the home and discuss safe escape routes from every room in your home. Teach your children how to lock/unlock and open/close the windows. Find at least two safe exits from the rooms in your house.
Please discuss with your children a safe place to meet during evacuation and show them exactly where it is.
Demonstrate to your children what the smoke alarm sounds like so they know what to do when the alarm sounds. Plus, they need to know how urgent it is that they escape immediately.
Inform everyone that closed doors will help reduce the spread of smoke and fire.
Practice. Do a drill, and if your children need to improve on speed, let them know. Practice again and again if you need to.