Vehicle Manufacturing Quirks of Which You May Not Be Aware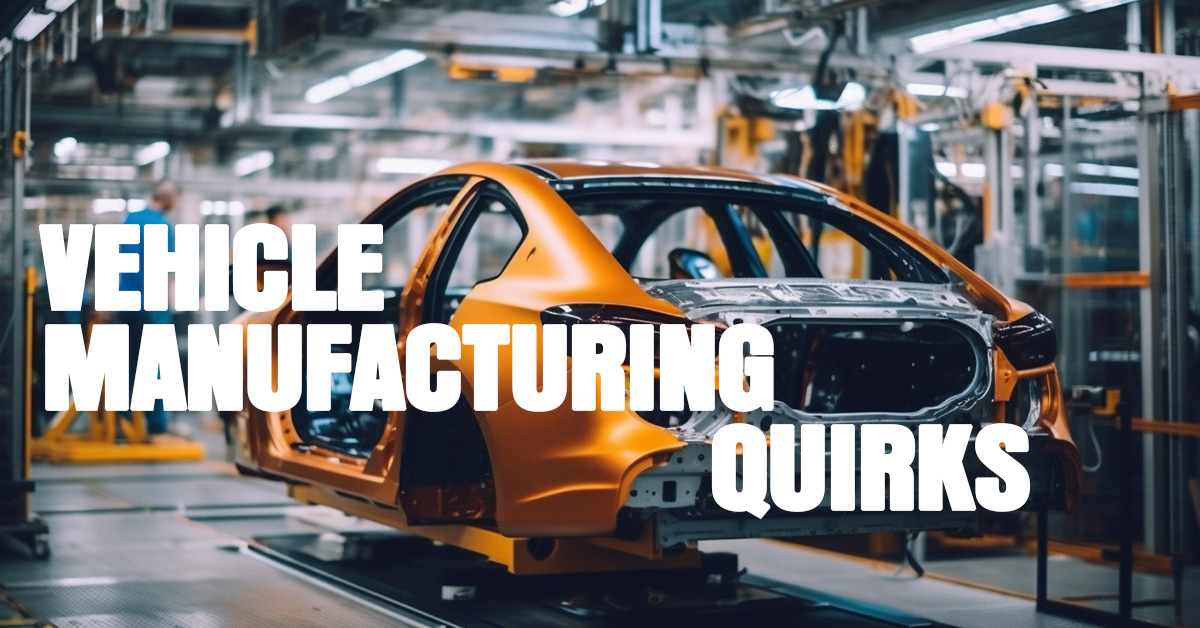 Vehicle Manufacturing Quirks of Which You May Not Be Aware
The automotive industry is full of interesting stories and quirks. Here are a few you may have missed.
The Original Ford Mustang
Lee Iacocca based his vision of the original Ford Mustang on the frame of the existing Ford Falcon. This made it easier to introduce quickly to the market and made it more affordable. The final model year of the Falcon was 1970.
The PT Cruiser
The Chrysler PT Cruiser was actually considered a truck by the NHTSA. It was designed as such to help Chrysler meet its overall corporate fuel mileage average for the EPA. It was built on a heavily modified platform that was used for the Dodge Neon. By the way, PT stands for personal transport.
The Ford F150 Pickup
In 1975, Ford introduced the F150 to fill a gap between the F100 and the F250. The F150 was also made to help Ford meet increasingly stringent EPA rules, but it turned out to be a marketing genius. The F Series trucks started their reign in 1948.
A New Car Smell is Neither Good nor Healthy
That new vehicle aroma many consumers love is actually a mix of smells produced by benzene, plastics, polyethylene, glues, and fabrics. Some believe extended exposure to these smells could be harmful.
Fiat
You may be driving a Fiat and not know it. Many brands now fall under the Fiat umbrella including Maserati, Alfa Romeo, Chrysler, Dodge, Ram, and Jeep.
Manufacturers May Buy Their Own Cars to Improve Sales
Some manufacturers have been known to buy a large number of new models to help establish a successful new car sales trend and to boost consumer appeal. The process is known as punching, and these cars are frequently resold later as pre-owned vehicles to consumers.
Engine Sound Is Orchestrated
Like its styling, a vehicle's engine sound is designed for maximum appeal for its intended market. It has little to do with its performance. Manufacturers know which vehicles can benefit from a quiet engine and which ones need something more. Engine sound is not an accident.
Would you be adequately covered in a car accident, even if it involved an uninsured motorist? Our independent auto insurance agents can help determine your present coverage and see where you may be at risk. They can search our network of companies to find competitive pricing while possibly improving your coverage. Contact us today for your no-obligation review and price quote.