Six Easy Tips to Safer Driving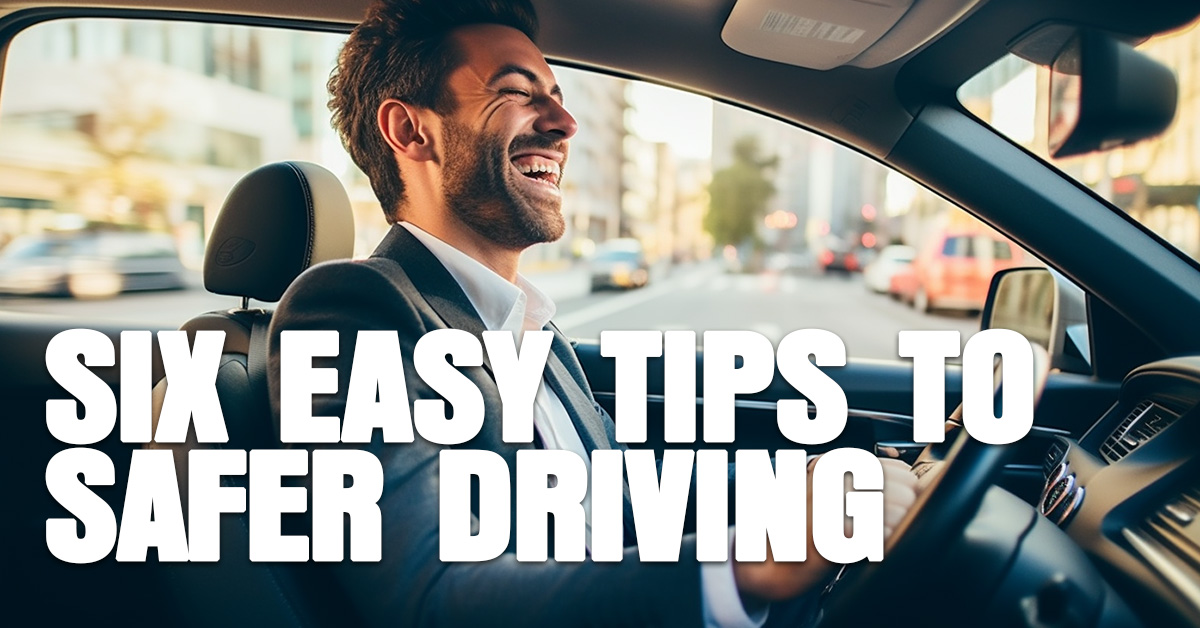 Six Easy Tips to Safer Driving
It has been said that one of the best ways to save money on car insurance is to become a safer driver. Being a safer driver, however, may not have an immediate impact on your rates. Some car insurance companies offer driving monitoring devices and apps that can provide some more immediate impact, but restoring a clean driving record can take time. Here are some easy-to-implement safe driving tips you can begin using today.
Drive Safely Intentionally
Many of us get behind the wheel with a million things on our mind. We may have a schedule to keep and errands to run. We should all take a few seconds to remind ourselves that our main goal is to get to our destination safely. This can be done by adjusting your seat belt, mirrors, and checking the fuel level before putting the car in "Drive".
Drive Like the Car Behind You is Law Enforcement
Have you ever noticed how much more carefully you drive with a police car in your rearview mirror? Odds are, you won't be on your phone, and you may have two hands on the wheel. You certainly won't speed.
Become Familiar with the Vehicle
Driving a rental or borrowed car provides additional challenges to safe driving for several reasons. You may not be familiar with how the car "feels" at certain speeds. You may not be familiar with how to work the wipers, lights, or cruise control. The infotainment system may be confusing. When driving an unfamiliar vehicle, take the time to get used to its controls before pulling away.
Avoid Driving at Night
Accidents increase dramatically after dark, especially in the late-night hours. Many drivers, especially as they age, can have challenges seeing clearly in the dark. If this doesn't include you, it could include other drivers on the road.
Avoid Driving in Bad Weather
Wet, snowy, or icy roads can be hazardous. Even a small amount of rain mixed with oils and chemicals on the roads can make them slick. This can be particularly true after extended dry periods. If you don't have to drive in inclement weather, don't. It could make you a safer driver.
Let It Go
Does your blood pressure rise when someone cuts you off? Frustrated by a driver who waits just a second too long when the light turns green? Want to shout "Get off the phone!" when passing a slow or erratic driver? One key to becoming a safer driver is to take a breath and let it go. The other person may not even know their actions offended anyone and be oblivious. But it may impact your attitude and safe driving habits for ten or twenty minutes.
Are you paying too much for your auto insurance? How would you know unless you compare? We can help with one call. Our independent insurance agents can check our network of companies for options to fit your budget. Contact us today.