The Multi-Faceted Benefits of a Fence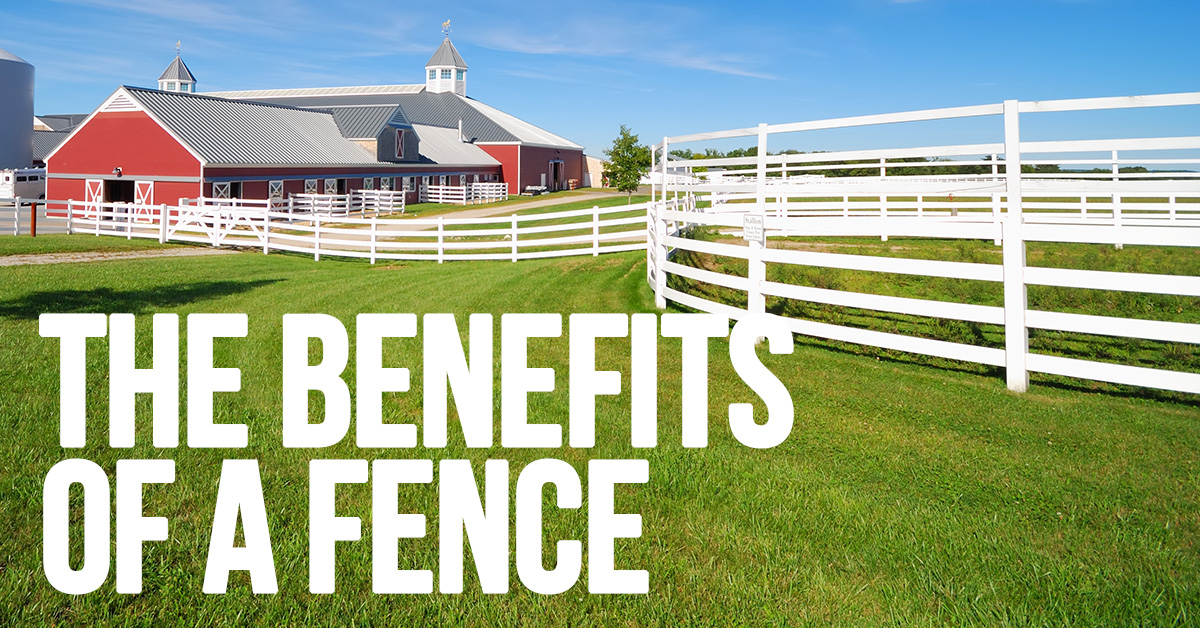 The Multi-Faceted Benefits of a Fence
There is an old expression that says fences make better neighbors. They allow us to keep our distance and enjoy our own space. Fences are one home improvement that provides multiple benefits on many levels. If you are patient and have some help and some skills, you can build your own fence, otherwise you should seek the help of a professional. Here are some of the remarkable benefits of a fence.
Define Borders
In their basic form, fences serve to define property lines. Not all fences surround the complete perimeter of a property. They more likely serve to contain a backyard. Fences on a farm or ranch can span miles. Others may just encompass a patio area.
Privacy
One of the major reasons homeowners erect fences is to improve the privacy of their yards. Solid wood or vinyl fences are popular as privacy fences with height restrictions are usually set by local communities.
Keep Pets Safe
Fences allow for more exercise and greater freedom for pets, and increased peace of mind for owners. Some "pet proof" fences will have a concrete border at just below ground level to discourage dogs from digging under the fence.
Keep Children Safe
Fences allow young families to create private playgrounds in the backyard with swings, ropes, and cottages. Fences can not only keep your children in, but neighborhood children out.
Adds Beauty
The right fence can enhance the beauty of your home and yard, especially when combined with well-planned landscaping.
Adds Value
A fenced-in yard is frequently viewed as a valuable asset in real estate, especially for young families.
Can Increase Sound Insulation
Fences can serve to damper sound, especially in noisy areas near roads and highways. Obviously, solid privacy-style fencing works best in sound-insulating circumstances.
Provides Security
Statistics show that homes with fences can be up to five times more secure than homes without fences. If you are concerned about the security of your home and property, a fence may be worth considering.
Limits Attractive Nuisance Liability
Items in your yard that may instinctively attract children are referred to as "attractive nuissances". These can include pools, swingsets, hot tubs, and other items that children would be attracted to. Surrounding these items in a fenced-in area can limit your liability.
Fences are generally treated like outbuildings when it comes to home insurance. If you are constructing a fence, be sure to inform your homeowners' insurance agent.
If it has been longer than you can remember since your last home insurance review, we invite you to connect with one of our independent insurance agents. They can help ensure there are no gaps in your coverage and that it's not outdated. Reach out to us today for your no-obligation homeowners insurance review and price quote.