What You May Not Know About Walt Disney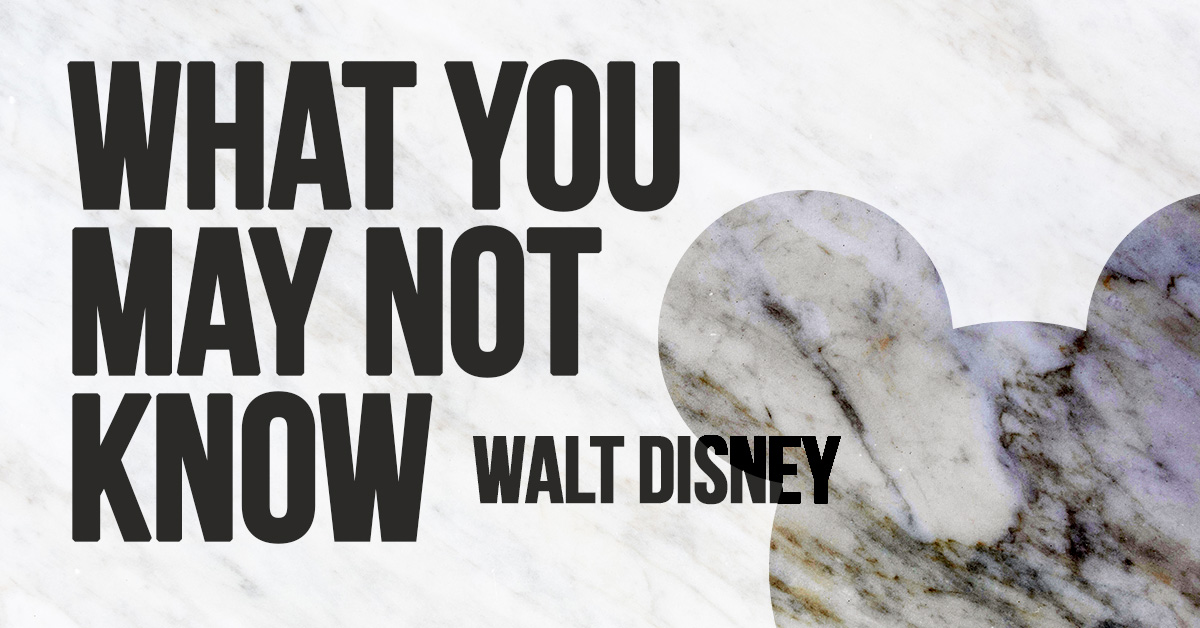 What You May Not Know About Walt Disney
Fans of Disney Parks may know that a visit to one of the magical places may yield some Easter Egg secrets about Disney characters, movies and trivia. These are clues that are in plain sight, if you know where to look for them.
Here, we uncover some little-known facts about the entrepreneur who started it all, Walt Elias Disney.
Walt started drawing as a child. Although he was an illustrator, he did not draw the original Mickey Mouse. He did, however, provide the original voice for the legendary character. As a side note, Disney was afraid of mice in the real world.
Walt Disney has won more Academy Awards than anyone else.
Walt married his wife Lillian, who was an ink artist at Disney Studios, in 1925. They were married until his death in December of 1966. While Walt died at just 65. Lillian lived to be 98 before passing away in 1997.
Walt was born in Chicago and started his career in film and animation in Kansas City at an Ad film company.
The first animated character created by Disney was Oswald the Lucky Rabbit or Oswald Rabbit. He created the cartoon character in 1927 for Paramount Pictures.
In spite of having drivers of his own and other domestic help, Disney preferred driving his own daughters to school every day. He is said to have been quite a doting father, often spoiling his children.
He had an apartment at Disneyland that still exists today. It is above the fire station on Main Street and still contains many original furnishings. Although not open to the public, VIPs are often given private tours.
Walt Disney loved trains and had an elaborate set-up in his office. In the late 1940s, he built a 1/8th scale railway in his backyard.
Disney did not, however, enjoy golf. He found the game frustrating and gave it up to pursue lawn bowling.
One of the last things Disney tried to communicate before his death were the written words "Kurt Russell". It is not quite known what was behind the message. Kurt Russell was a little-known child actor at the Disney Studios at the time and even he had no explanation why his name would go down as Disney's last words.
Disneyland in California opened in mid-July, 1955. Disneyworld in Orlando, Florida opened on October 1, 1971, 15 years after Walt's death.
It is almost unimaginable how large and far reaching the Disney Company is today. Disney owns major corporations like ABC, ESPN, A&E, Hulu, Marvel, Lucasfilm, Pixar, 20th Century Studios, 21st Century Fox, Disney Channel, Walt Disney Studios, Disney Parks and more.
Walt Disney, on some level, has impacted the lives of millions of people, during and after his death. Along with his films and features, perhaps his greatest achievement was in creating "The Happiest Places on Earth", the Disney theme parks. His legacy continues.