Some of the Most Famous Cars in Television and Movie History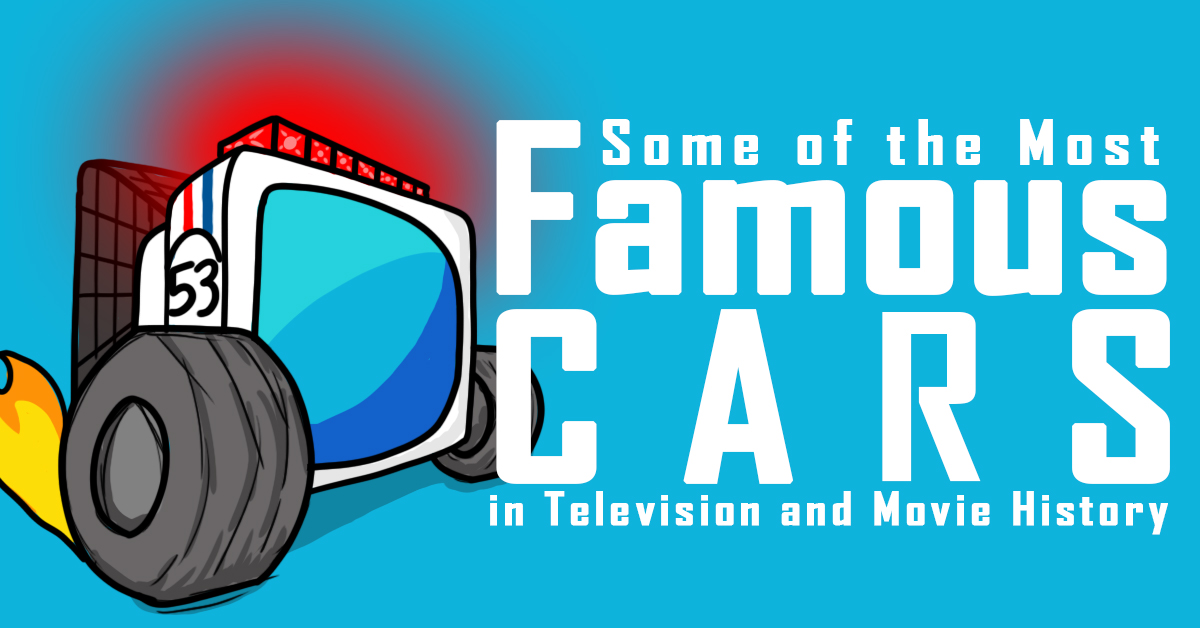 Some of the Most Famous Cars in Television and Movie History
Recently in Florida, the green Ford Mustang Steve McQueen drove in the 1968 movie "Bullitt " was sold at auction. It ended up getting about $3.5 million for its owners, who had the car in the family for years, and actually once used it as their "daily driver".
This classic Mustang is just one in a long line of vehicles made famous in movies and television. Here are a few, along with some interesting plot lines that helped make them famous.
My Mother the Car
This television show featured a 1928 Porter, an extremely rare car. What made it more rare was that it was supposedly the reincarnated mother of the show's star, Dave Crabtree. "Mom" spoke through the car's speaker and only to Dave. The show only lasted for one season. Shocker.
General Lee
This orange 1969 Dodge Charger was more popular than its Dukes of Hazzard co-stars. Yes, they did a lot of speeding, jumping and crashing in the General Lee. In fact, it is estimated that about 250-325 different cars were used and abused in the series.
KITT
Almost everyone's favorite was this modified 1982 Trans Am that shared the screen with David Hasselhoff in the 1980's Knight Rider TV series. Who could imagine having a car you could communicate with by talking?
Herbie
Herbie was a 1963 Volkswagen Beetle that starred in Disney's 1966 "The Love Bug" and several offerings afterwards. He wore red, white and blue racing stripes, sported the number 53 and was exceptional at racing and rolling on two wheels. Herbie was a car of few words but wasn't afraid to toot his own horn.
Christine
It can't be easy making a classic car scary, but that's what happened with the 1958 Plymouth Fury that starred in Stephen King's "Christine". This is a car that could troll, stalk and literally crush its enemies. It also had a jealous personality. Not a good combination.
The Trans Am from Smokey and the Bandit
Few automobile movie stars have impacted sales like the black 1977 Pontiac Trans Am used in Smokey and the Bandit. Pontiac saw sales soar of its Trans Am after Burt Reynolds and Sally Fields got the best of Jackie Gleason playing Sheriff Buford T. Justice in it.
Back to the Future's DeLorean DMC-12
Talk about perfect casting, the DeLorean looked like a time machine with gull-wing doors and a stainless steel body. Trivia buffs will remember the DeLorean needed to reach 88 mph to travel in time.
Your car may not be worth $3.5 million or have movie star DNA, but we can make sure you get the coverage you deserve at an affordable price. Contact us for your no-obligation automobile insurance quote today!