Wow! I Wonder What THAT Costs?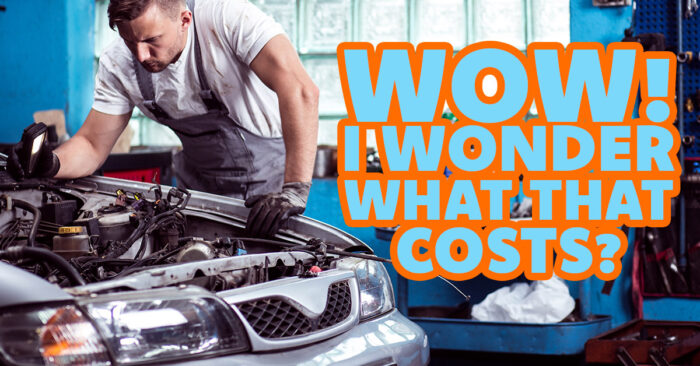 Wow! I Wonder What THAT Costs?
Have you ever driven down the road and seen an Italian sports car and asked yourself "I wonder what THAT costs?" Perhaps you've had the same thought about a large luxury recreational vehicle, limousine or even a fire truck or construction vehicle. If so, here are some answers.
I wonder what THAT cost?
Fire Truck
Who can place a value on safety right? Well, every year cities, towns, and municipalities are faced with that choice when purchasing new fire trucks. So, what can taxpayers expect to pay for a shiny red truck with polished chrome bumpers, hoses, hydraulics, pumps and a myriad of other gear? Well, a basic pump fire truck will probably cost $400,000 or more while a ladder truck can range from $800,000 to $1 million. No wonder why they polish them so much.
Cement Truck
They are giant concrete mixers on wheels. These huge trucks with their rotating, tumbling barrels can be intimidating. They look…well, heavy and would seem almost impossible to stop if you got in their way. It is relatively rare to spot a shiny new one out in the field. Even 20-year-old cement mixer trucks will sell for $20,000 to $30,000. New? They can go for $150,000 and more, depending on size, features and options.
Ambulance
It may or may not be surprising to know that the equipment inside an ambulance can cost at least as much as the vehicle itself. Vehicles starting at about $130,000 a fully outfitted ambulance can easily exceed over $300,000.
Limousine
Limousines are not manufactured from the factory but are created by after-market companies who specialize in extending the length, comfort and convenience of a base vehicle. Traditionally, Lincolns and Cadillacs have served the limo industry well, but SUVs have been a popular addition to limo fleets as well. It may surprise you to learn that a used limousine can be purchased for about the price of a new luxury car, in the $30,000-$50,000 range. A new limousine, however, will likely set you back $90,000 or more.
Luxury Recreational Vehicles
Did you ever wonder what people pay for those large, bus-like recreational vehicles that almost always seem to be towing a car? These homes on wheels start at about $250,000 and go skyward from there. They may be expensive but at least they get poor gas mileage.
Italian Sports Car
You've heard the names. Ferrari, Lamborghini. Maserati. But what does a new Italian sports car cost? A 2020 Ferrari F8 Tributo will set you back a cool $275,000…plus options.
You may not drive a limo, Italian sports car or a cement mixer, but whatever you do drive you want to make sure it is insured properly. Contact us for an automobile insurance review and price quote. Let us do the shopping for you!