Why You Should Have an Annual Business Insurance Review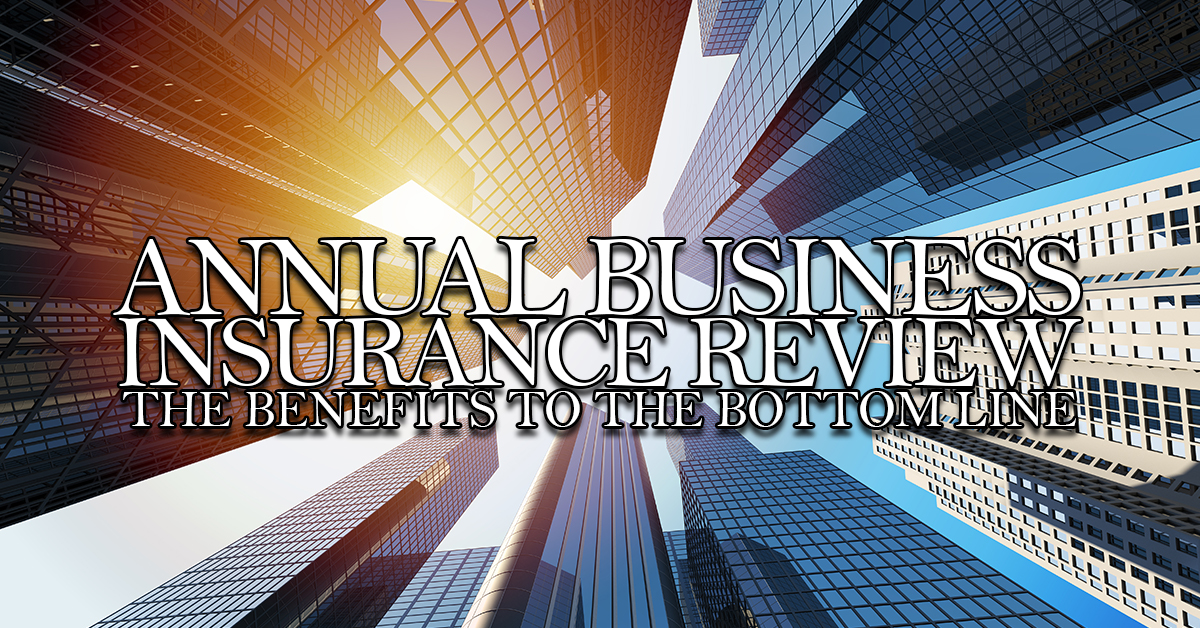 Why You Should Have an Annual Business Insurance Review
When you own a business, you are faced with a constant checklist. There are daily tasks, monthly duties and things that must be taken care of annually. There are also those items that just need to be done once. If you have placed acquiring business insurance in the category of things that just need to be done once, you could be making an expensive, and risky mistake.
Business insurance is a living, breathing part of your business plan that should be monitored at least annually. Here's why.
You May Have Acquired More Assets
If your business is growing, you may have acquired more equipment, furnishings or technology. You may have even added vehicles. An annual business insurance review will ensure you are not out-growing your coverage.
You May Have Expanded Product Lines or Service Areas
As your product line changes or as you expand into new service areas, your risks may change. An annual insurance review keeps a handle on the pulse of your business.
Have You Purchased Real Estate?
If you have moved locations or moved from renting to purchasing the location you operate from, this impacts your business insurance dramatically. A review will keep your property insurance on track.
Has Your Business Structure Changed?
Have you bought out a business partner or perhaps added one? This will impact your business insurance. A review will help make sure appropriate parties are listed on the policy and contact information is up-to-date.
Do You Have the Same Number of Employees?
The number of employees you have can impact your workers' compensation rates. Your rating may also have changed, possibly to your benefit.
You May Be Able to Save Money
When you contact one of our independent insurance agents for an annual business insurance review, not only can they make sure your policy information is up-to-date and accurate, but with your permission, they will compare current rates. This potentially could result in savings.
If it hs been over a year since you have had a business insurance review, contact our independent business insurance specialists and ask for a review. They'll discuss the changes to your company and adjustments that should be made to your coverage. You may even help out your bottom line! Contact us today.