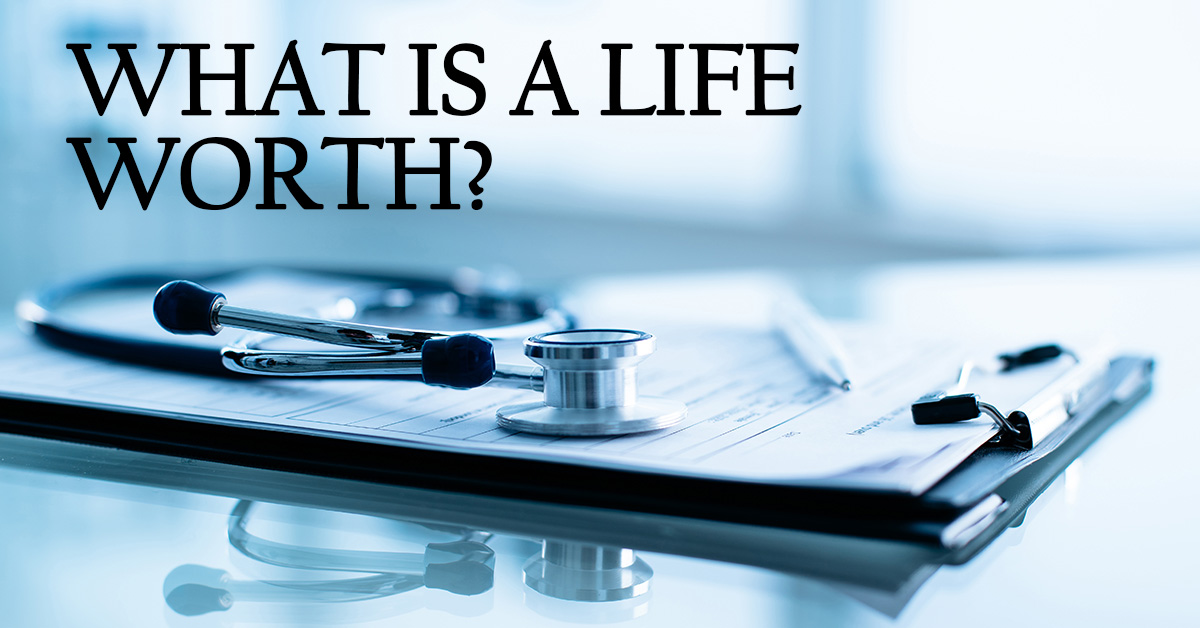 What Is a Life Worth?
When we judge what a human life is worth, it can often be based on what we read or see in the news. It seems there is almost always a story in the news about a family receiving millions of dollars in a wrongful death suit. It may be from malpractice, an auto accident, construction accident, building collapse, or one of many other causes. One party is found liable for the death and the court issues a judgement that could be in the millions of dollars. Is this indicative of what a human life is worth?
In such cases, the court will take into account many variables. How old was the victim, and what was the potential lifetime earning power? How egregious was the situation? What was the impact on the family? Were punitive damages included?
The case could be made that a human life is worth millions of dollars or is even priceless.
Then there's the facts about life insurance.
Did you know, for example, that about half of Americans don't have life insurance? Are you aware that experts estimate the average life insurance payout to be less than $50,000? Furthermore, did you know the average person only spends about $26 on life insurance premiums?
This may not sound like we view human life as priceless.
To be fair, there is a cost to life insurance. To get an appropriate amount of life insurance, there may have to be a shift in priorities. We may have to take a larger view of our lives, our families, and how we want to financially protect them in the future.
Finally, consider this: If you earn $60,000 annually and work 25 more years, your income would be $1.5 million.
We encourage you to contact us to discuss your life insurance situation. We will be pleased to provide a free, no-obligation quote. You may be surprised at how affordable a significant amount of life insurance can be.