Home Insurance and Vehicles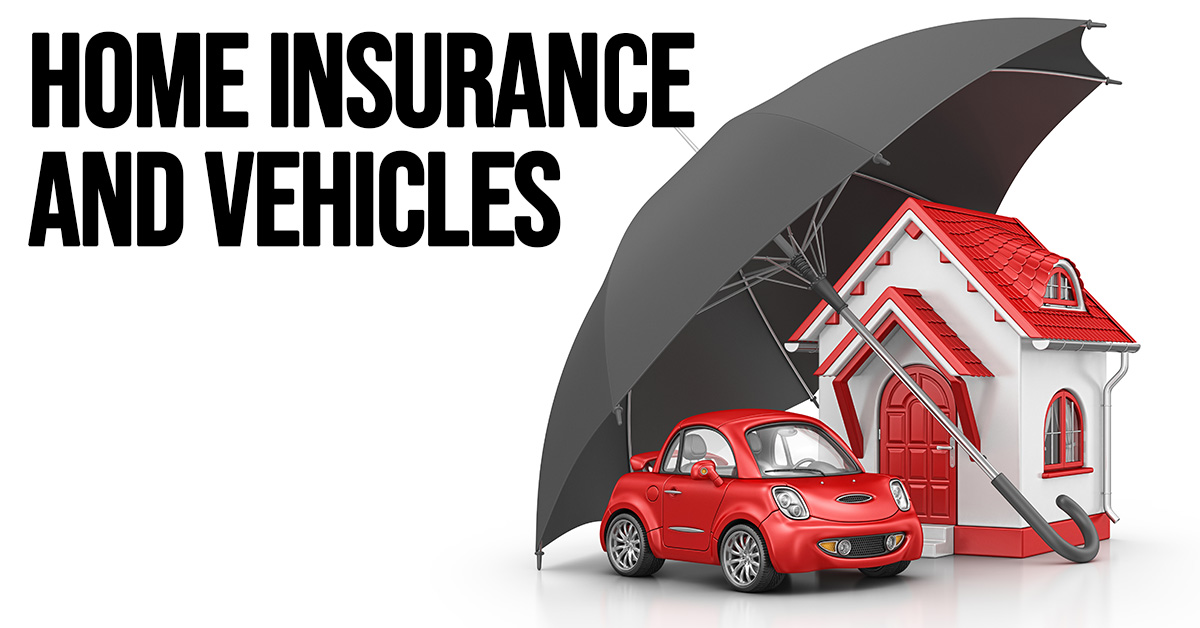 Home Insurance and Vehicles
When we get questions about home insurance, it is often a game of "what if's." This can happen a lot when damage to homes and vehicles crosses over. There are simply some confusing situations when we may not know which policy to turn to. Let's take a look at some circumstances when home and vehicle damage can overlap and how and if damage would be covered.
My car is parked in my attached garage. My home and garage burned down. Will my homeowners' insurance cover my car?
Not typically. Vehicles that are licensed for use on the roadways will not be covered under home insurance. It will be up to your auto insurance provider to pay that claim.
My boat is on a trailer and parked in my yard. It was vandalized. Will homeowners' insurance cover the damage?
Generally, home insurance will provide limited coverage for a watercraft, including vandalism. Frequently, this damage is limited to $1,000. If you have a watercraft, make sure you discuss your risks with your independent insurance agent before making a claim.
Are Riding Mowers Kept in a Shed Covered by Home Insurance?
Typically, all the contents of a shed or outbuilding are covered within policy limits. This would include riding mowers.
What about my Motorcycle?
No, homeowners' insurance does not typically cover damage or theft of a motorcycle. There are separate policies you can get for street-legal motorcycles.
There are an almost unlimited set of circumstances that can threaten your home and property. The time to get the answers about what is and isn't covered and for how much it is when buying your homeowners insurance policy or when reviewing it. We can help. As independent insurance agents, we are qualified to review home insurance policies issued by any company. We can tell you where you are, where you may have gaps, and if we can even save you money on your premiums. Contact us today for your no-obligation home insurance policy review and price quote.