What is BOP and What Does It Include?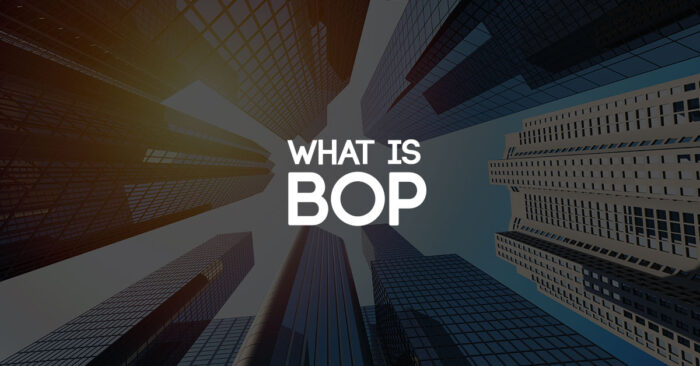 What is BOP and What Does It Include?
A BOP is a Business Owner's Policy and is generally considered the starting point for loss protection for most businesses. If you are starting a business or are considering acquiring business insurance, a basic BOP is the place to start. But what all is included in a BOP and how does coverage protect a business?
General Liability Insurance
This critical portion of a BOP protects a business against the financial loss associated with a liability claim. This can include injuries sustained in an accident, damage to the property of another caused due to the actions of your business or one of its employees, and personal and advertising injury claims. General liability coverage not only financially protects a business from judgments that may be made, but any potential settlements that may be reached. It also can cover the legal costs associated with any liability claims against a business.
Commercial Property Insurance
This coverage protects a businesses' hard assets like furniture, computers, equipment, inventory and property. It will usually provide coverage for a variety of calamities like fires, theft, vandalism and more. This protection is valuable whether you own or lease your business space and will restore property to its pre-calamity condition.
Business Income Insurance
Sometimes referred to as business interruption insurance, this replaces a company's income while repairs are being made as a result of a covered claim.
as a result of a covered claim. to a damaged business.
Keep in mind, the elements of a BOP; Liability Insurance, Commercial Property Insurance and  Business Income Insurance are just the starting point for a business insurance program. Other coverage to consider is professional liability insurance, data breach insurance, fleet or business vehicle insurance, product liability insurance and others.
Like your personal insurance, your business insurance should be customized to your specific business and the risks you are subject to. Our business insurance professionals can help.
As independent insurance agents, our team can review the coverage of multiple companies. They will seek out the coverage that works best for your situation. Whether you want to start out with a basic BOP or put together a more extensive plan, contact us. Get the protection your business deserves today.