Why Are My Car Insurance Rates Climbing as My Car Gets Older?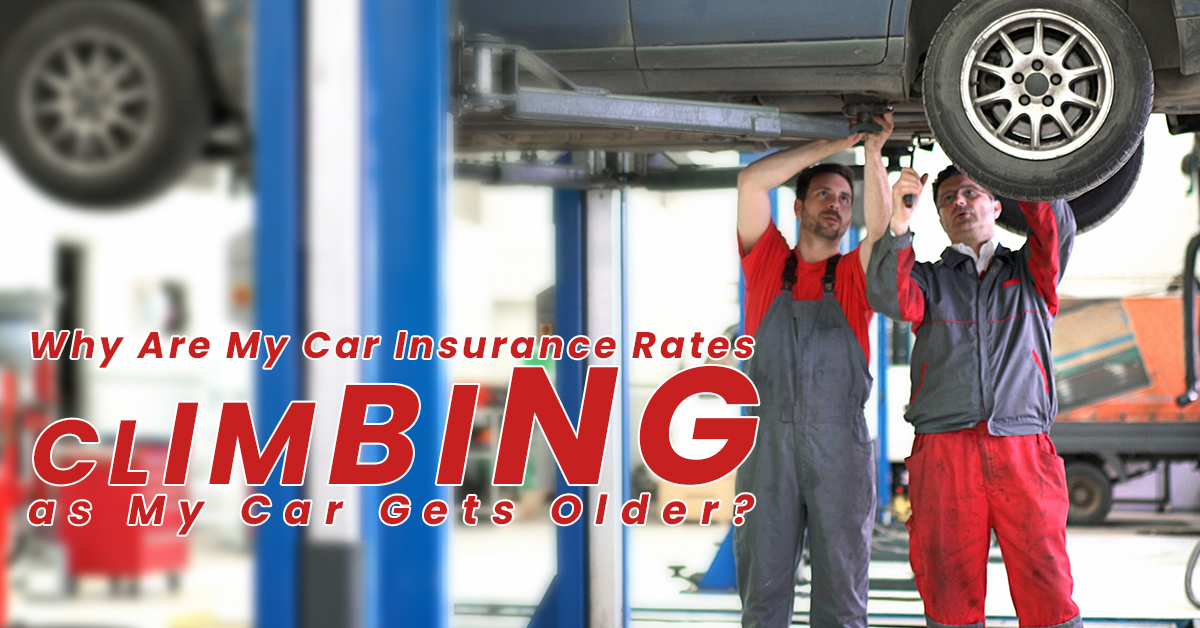 Why Are My Car Insurance Rates Climbing as My Car Gets Older?
If you have had your car for several years, whether it is purchased new or used, you are likely aware it is not worth what it was when you originally purchased it. Some experts say that a new car can depreciated by 30, 40 or even 50% over the first five years. It may then occur to you that if your car is worth less money each year, why may your car insurance rates stay the same, or even increase? It is a fair question.
It can help to understand that car insurance rates are usually calculated separately into the costs of liability, comprehensive and collision coverages. When a company calculates rates, they are usually calculated over the anticipated life of the car. This can frequently mean that when a car is newer, the insured may have a slight advantage, and as the car ages, that advantage can shift to the insurance company.
As a car owner and auto insurance policy holder, what can you do? Well, as your car ages, you may want to consider whether carrying comprehensive and collision coverage is worth the additional premium. Some use what is referred to as the 10% rule. The rules says that if your premium for comprehensive and collision coverage exceeds 10% of the value of your car, it may not be worth keeping the coverage. For example, if the replacement value of a vehicle is $5,000 but it is costing $600 a year for the comprehensive and collision coverage, it may be time to consider dropping that coverage.
Another option you have is to begin comparing automobile insurance rates. Our independent insurance agents can make this process easier. With access to multiple insurance companies, we can do the shopping for you. We compare the rates and coverage of several companies, providing you options. You may be able to keep comprehensive and collision coverage with a more favorable rate. You may decide to just carry liability insurance to maximize your savings. The choice is yours.
How do you know if you are overpaying for your automobile insurance coverage unless you compare? Let our independent experts assist you. Contact us today for a no-obligation, no cost quote.