Why an Independent Agent is Your Best Option for Life Insurance Quotes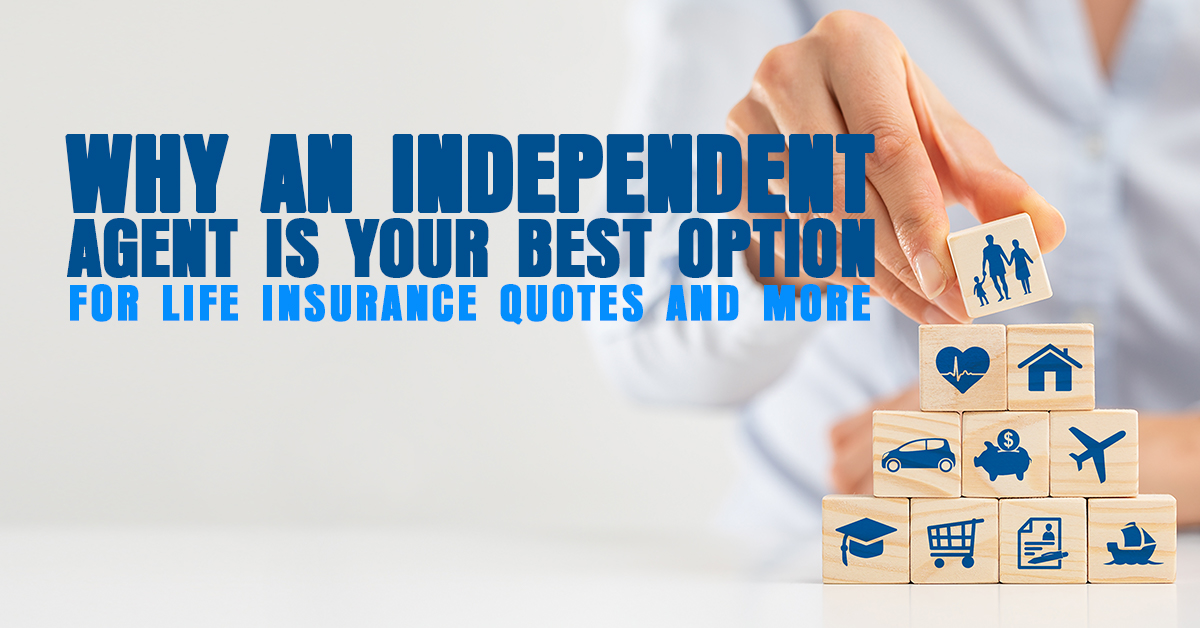 Why an Independent Agent is Your Best Option for Life Insurance Quotes
Congratulations! You made the decision to either acquire or increase the amount of life insurance coverage you carry. Maybe the decision is participated by a marriage, the birth of a child or maybe you just decided it's time to start adulting. The next question is where to get started. Who can help you through the process?
There's cousin Billy but last week he was cleaning pools. There's that guy from high school but you haven't talked to him for years. How about you seek out the help of a professional? Great! Now what?
You should understand that insurance agents fall into two basic camps. There are what are called captive agents, those that represent the products of the insurance company they work for. Captive agents may work for some pretty big, well known, name brand companies. On the other hand, there are independent agents. These independent agents offer the products of a multitude of insurance companies. Some are well-known companies you have heard of and others are smaller, lesser known companies who offer some terrific life insurance programs.
Why is an independent agent your best option when it comes to life insurance?
First, while a captive agent works for a insurance company, an independent insurance agent works for you. They will seek out life insurance programs from different companies to see which may work best for you. They are not held captive to offering just one company's products.
Independent insurance agents tend to know a lot about the various plans offered by a variety of companies. They know what companies specialize in various forms of insurance. This knowledge can be put to work for you in finding optimum coverage at a price you can feel comfortable with.
See for yourself. Contact one of our independent agents and request a no-obligation quote for life insurance. They can help you determine whether term or whole life insurance is better for your situation. They will then go in search of an insurance company to best fulfill your needs.
Choice is good. It is just one reason an independent insurance agent can work best for you. Contact one of our agents today to get started.