The Benefits of Buying a New Constructed Home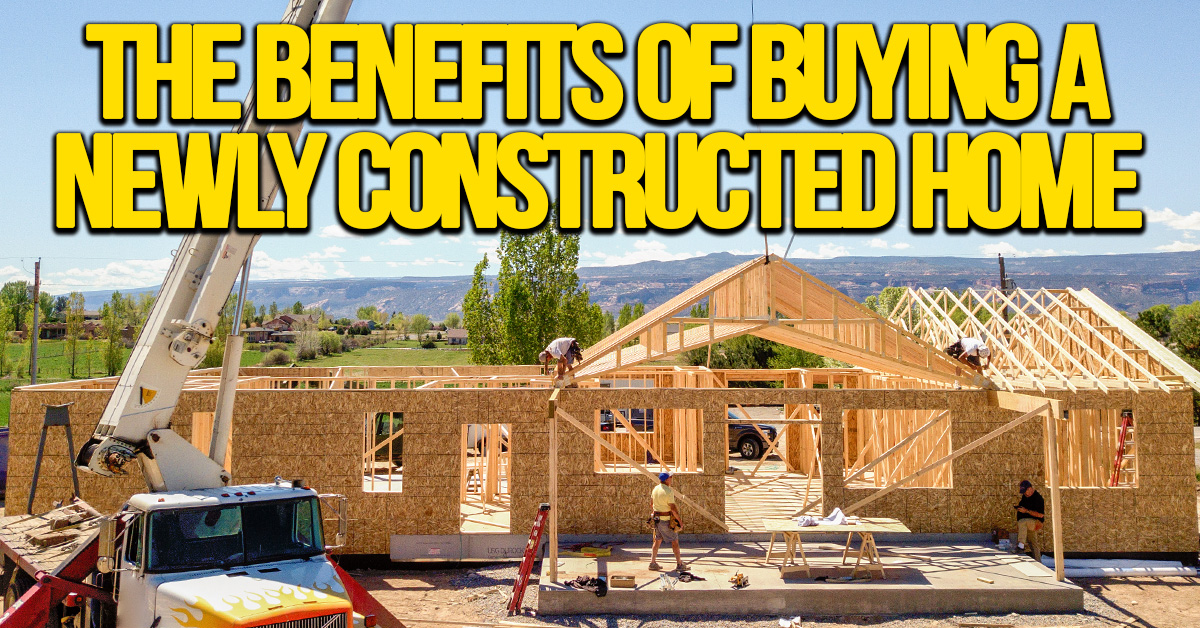 The Benefits of Buying a New Constructed Home
One of the very first decisions to be made when shopping for a home is whether you want a newly constructed home or are open to a previously owned property.
New construction has plenty of benefits. Here are a few of them.
New Home Warranties and Guarantees
Like any new product, a newly constructed home will come with various warranties and guarantees. These can cover roofing, plumbing, appliances, HVAC systems, irrigation systems, and more. This can mean fewer and less expensive maintenance and repair costs, especially in the early years.
Fewer DIY Skills Needed
Because the elements of a new home are new, you have fewer fears if you are not handy around the house. This can be a significant concern, especially for younger buyers who may not have acquired the tools or skills needed to maintain an older home.
New Neighborhoods Often Equal Young Families
If you have a young family, many newer neighborhoods and developments offer similar neighbors. This can enhance your social life and that of your children.
New Homes Often Have HOA's
While some HOA's get their share of criticism, they can offer more common area maintenance and resolve friction between neighbors. An HOA may also offer amenities like a playground or pool. Many younger families find these features valuable.
It Is a Blank Canvas
A newly constructed home is more like a blank canvas than an older home. You can choose the flooring, trim colors, cabinets, and appliances. You can even choose landscaping. Many enjoy this aspect of purchasing a new home.
Lower Home Insurance Costs
Generally speaking, homeowners' insurance on a new home will be less expensive than on an older home. This is, in part, due to stricter and improved building codes through the years, which make homes safer. New homes generally have updated wiring, new roofs, and are constructed using safer materials less prone to fire damage.
Remember, whether you are buying a pre-owned or newly constructed home, you have the choice of who insures that property. When you connect with one of our independent insurance agents, we can shop our network of home insurance companies to find the right fit. Contact us today.