Some Common Mistakes of Small At-Home Businesses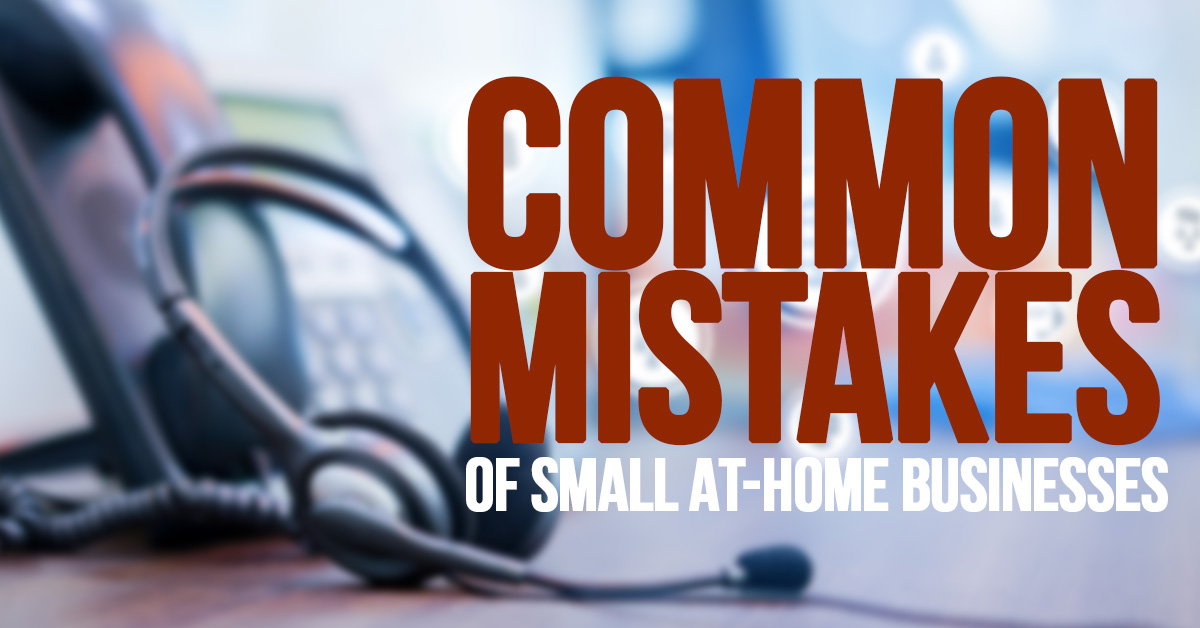 Some Common Mistakes of Small At-Home Businesses
Have you always wanted to be your own boss or work from home? Perhaps you have a certain skill or have been told by others "you should sell these!" Today, it is easier than ever to start a small, at-home business. There are dozens of vehicles to sell your products online, and social media can be an efficient way to promote your enterprise. Like any business, you want to avoid certain pitfalls. Here are some common ones.
Under Valuing/Under-Pricing
Under-pricing items, products, or services is a common problem of at home businesses, especially those that feature personally produced or crafted items. This underpricing is usually the result of underestimating the amount of time each product takes to produce, package, and ship. Because many produce products at home in their spare time, they may actually be selling products for less than minimum wage. If you are selling products for less than the cost of materials and your time, you may have a hobby, not a business.
Under or Over-Pricing Shipping
There is no question free-shipping can help attract buyers, but it may be costing you if it is not built into the price of your product. Alternatively, shipping costs that are too high can scare off potential customers.
Not Finding a Niche
What makes your products special and unique? Is it the selection? Sizes? Colors? Quality of materials? Is it because you use environmentally friendly materials or donate part of your proceeds? If you don't find a unique selling proposition, it could be a mistake.
Not Offering Enough Payment Options
There are more digital payment options than ever, and everyone has their own favorites. You want to make it as easy as possible for customers to buy from you. Lots of payment option logos also add to your image of being stable and viable.
Buying/Producing Too Much Inventory
Small business owners frequently over buy raw materials and carry too much inventory. This can impact cash flow and the ability to add new products.
Not Protecting the Business
Even small home-based businesses should have small business insurance. Too many, however, make the common mistake of thinking their home insurance will cover them in a loss. There also could be exposure to a liability claim.
Contact one of our business insurance professionals for an affordable quote on your small home-based business. We look forward to assisting you.