The Right Recipe For Your Life Insurance Program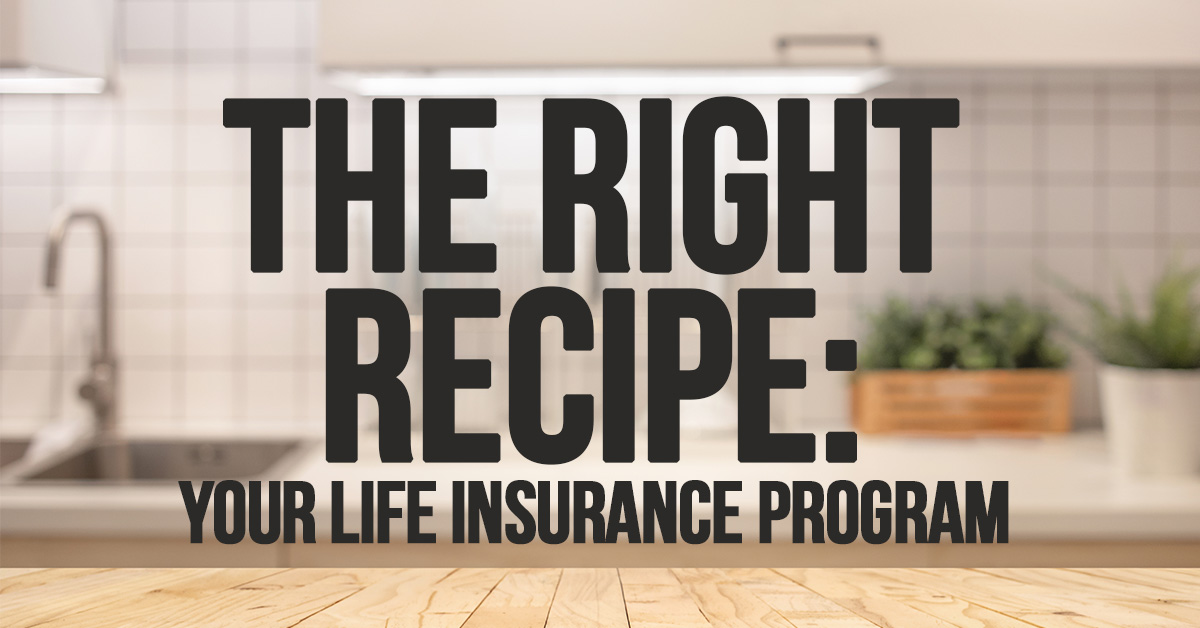 The Right Recipe For Your Life Insurance Program
Life insurance doesn't necessarily have to be overly complicated, but it is far from one size fits all. The amount of protection required may depend on the insured's age, marital and family status, their financial situation, and financial goals. Once these are determined, it is a matter of using the correct life insurance "tools" to most efficiently get the job done. The two basic forms of life insurance are, of course, whole life or permanent insurance and term insurance.
The right recipe for your life insurance program should include consideration of your life and financial status, your goals for protecting your family, and permanent, term or a combination policy.
Here's just one example. A young, married father has two children, ages 6 and 4. He has $10,000 in credit card debt, owes $300,000 on a mortgage, has $20,000 in other obligations, and wants to make sure his two children will have college costs of about $200,000 accounted for. He may also want to provide about $30,000 annually over the next 20 years to supplement his family's income in his absence. A combination of 1 million dollars in term insurance and $50,000 in permanent insurance could provide a good recipe. The term insurance allows more affordable premiums over the critical 20 years ahead, and enough permanent insurance to carry on from there. When purchased at a young enough age, this "recipe" may be surprisingly affordable.
What recipe might be best for you? Connect with one of our independent life insurance agents to create a plan for you. Your plan is based on your specific life and financial situation, along with your goals and budget. If the full recipe is too much, perhaps you could start with a half-recipe.
The important part is getting started and making sure it is a plan customized for you. You may even have some pieces already in place. Connect with us for a no obligation review and price quote. The choice to move forward or not is always up to you. Get started on your recipe today!