The Power of Personal Bests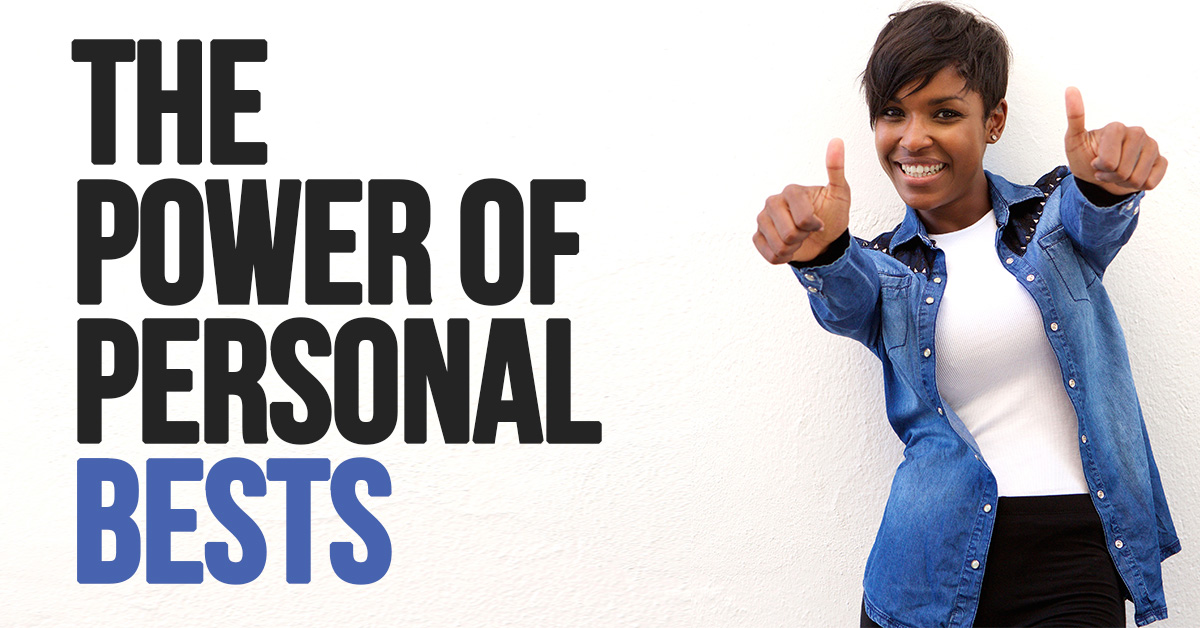 The Power of Personal Bests
There is no question measurement improves accountability and accountability improves performance. We see it all the time in sports. We no longer just track batting averages but on-base percentage, singles, doubles, triples, home runs and walks. In both sports and business, analytics are being increasingly used to identify opportunities and talents. But sometimes improvement can get mired in details. In other words, when tracking becomes cumbersome.
This is why, for some smaller businesses, personal bests can better serve to focus on activities that improve performance.
Personal bests are levels of accomplishment that have been achieved by an individual. Most personal bests are rooted in sales, like the biggest sale made, most sales closed in a week, or most new customers over a period of time. But they can also be tied to activity that leads to sales.
These could include most referrals from a customer, most referrals obtained in a week, most new contacts made by email or most estimates or price quotes over a specific period of time.
There are many benefits of using personal bests to inspire performance.
They are personal and customizable.
They can be created to encourage strength and manage weaknesses.
They encourage an individual to compete with themselves.
They are achievable because they are set by the employees themselves.
Personal best can track just a select few areas of performance, or many.
While personal bests are often used in sales-related areas, they can be used to improve performance and focus in almost any department of any company. They can be used on the sales floor, the shop floor, in management and in the field.
What do you want your team and individuals to do better and how can measuring their personal best in these areas help them achieve more? It can be an interesting exercise.
Business is about building on the foundation that we have laid. It is also about protecting that foundation and that is where business insurance comes into play. A well-drafted business insurance program can [protect your property, inventory, income and even cover costs associated with a liability claim. Protect what you have built. Contact us for a no obligation business insurance review and price quote today!