The Difference Between Burial Insurance and Life Insurance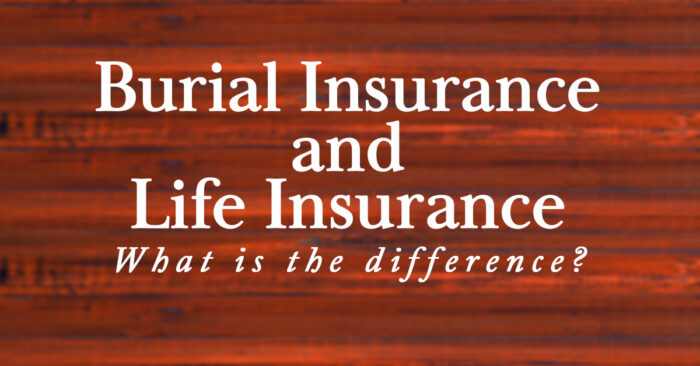 The Difference Between Burial Insurance and Life Insurance
There was a time when life insurance was generally referred to as "burial insurance". Today, in the industry, burial insurance is frequently the name given to the name of whole life insurance policies with a face value of $5,000 to $25,000. The purpose, is of course, to cover the final expenses of a funeral. In fact, years ago, whole life burial insurance could be purchased in amounts as little as $250-$500. Of course, funerals were less expensive then as well.
Today, life insurance is affordable enough to purchase in much higher amounts. When purchased at a young enough age, one million dollars of term life insurance can be surprisingly affordable. This gives insureds the opportunity to provide for far more than just the cost of a burial. It provides the chance to truly insure the quality of life for your family.
Life insurance is used to pay any remaining medical expenses. It can be used to pay off credit cards and student loan debts. Life insurance is often used to pay off new car loans and mortgages. Many times, parents of young children will secure enough life insurance to assure a paid college education for their children should they die prematurely. Ideally, life insurance would pay for all debts, college and provide a nest egg for a family's current lifestyle to continue.
Far from just "burial insurance, life insurance can protect the quality of life for your family. That is worth looking into.
If you would like to learn more about the affordable options available to you when it comes to life insurance, contact one of our independent insurance agents today. Because they are not tied to representing insurance from just one company, they can shop multiple companies for you. This means you are better assured of getting terrific coverage at a price you can feel comfortable with.
Remember, your ability to acquire life insurance in sufficient amounts depends greatly on your age and health. Waiting may limit your options. Get started today for the life insurance protection your family deserves.