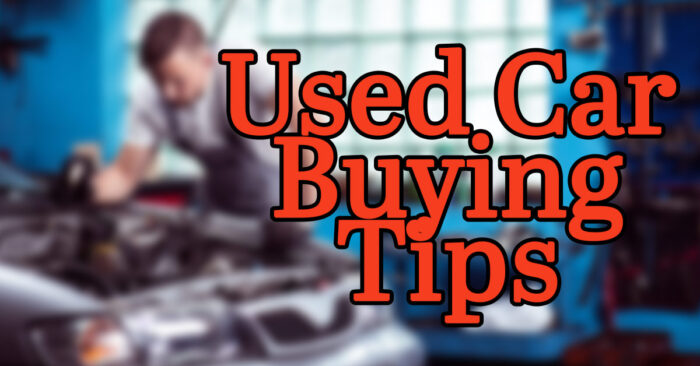 Used Car Buying Tips
Many view buying a used or pre-owned car as a practical way to save significantly on a vehicle. Allowing someone else to "take the hit" on depreciation is one reason. Some also feel a car with a few thousand miles on it may have the bugs worked out of it. Yet others may feel that buying a used car is "buying someone else's problems.
Either way, if you are considering buying a used car, it is worth taking several steps to ensure you limit your exposure to buying a lemon. Here are some tips to buying a used car.
Ask About Any Remaining Warranties
If you are buying a relatively new pre-owned car, it very well may have some of its original warranty remaining. This can be extremely valuable, even if only in the short term. You can always check with the manufacturer.
Check on Recalls
The manufacturer can also tell you if the particular car you are considering has had any recalls due to safety or other considerations. Oftentimes owners will not bother addressing recalls and they can remain unresolved.
Have it Inspected By a Mechanic
If you are serious about purchasing a used vehicle, take it to a mechanic, even if you have to pay for an inspection. The $50 or $100 you spend can be well worth it. You will also likely get a more thorough mechanical inspection if you are paying for it.
Get a Car History Report
A car's history will indicate it if has been used as a fleet car, involved in an accident or even flooded. A car with a salvage title is worth considerably less than one without.
Wash It
This may seem like an odd piece of advice, but washing a car by hand on your own forces you to look closely at the car's exterior. You may see cracks in a window you may otherwise miss or evidence of other collision damage. You'll get a good look the the tires and have a better chance at noticing other bumps and bruises before signing on the dotted line.
It can also be a good idea to get a car insurance quote before making a decision on a car. A sporty, high-powered car may look good, but if you get sticker shock on the car insurance premiums afterward, it will diminish that joy quickly. Contact us for a no-obligation quote before you buy a new or used car.