6 Questions to Ask About Your Home Insurance Quote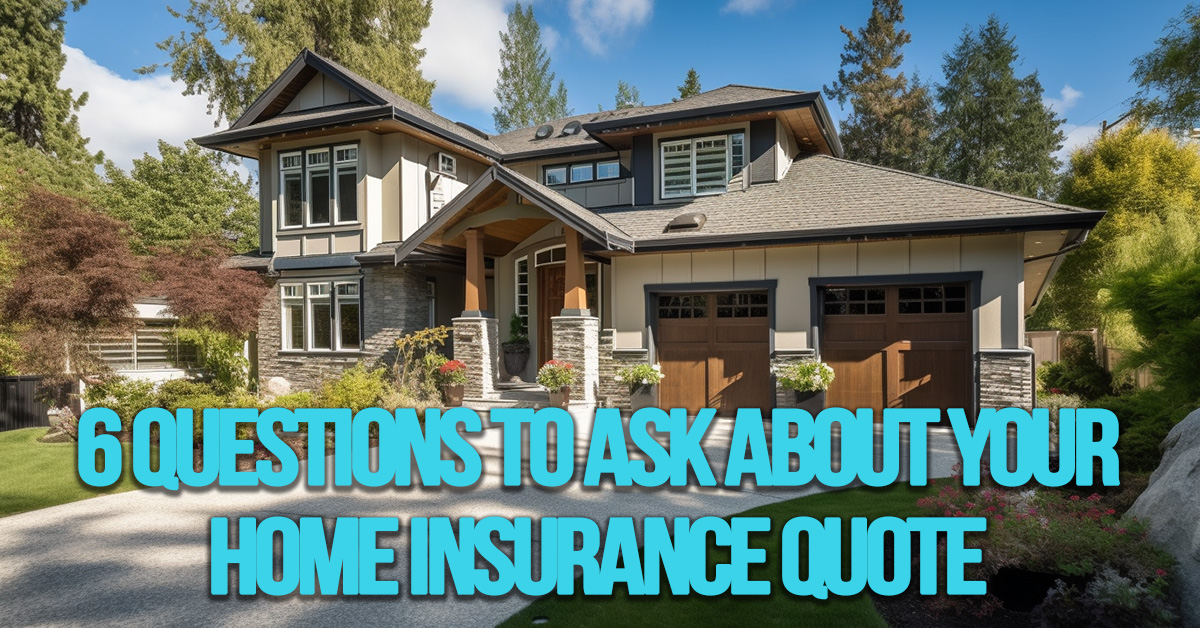 6 Questions to Ask About Your Home Insurance Quote
Getting a home insurance quote is one thing. Understanding that quote can be another thing altogether. After all, you want to make sure you are comparing apples to apples when it comes to your homeowners' insurance. Here are seven key questions to ask about your next home insurance quote.
What is the total coverage on my home?
Not only will you want to know how much your home is insured for, make sure any outbuildings and other structures are covered. Fencing is usually covered under "other structures."
Is your house covered for Actual Cash Value (ACV)?
There is a difference between ACV and replacement cost, and the difference can be significant. ACV is what your house would be worth on today's market. Replacement cost is what it will cost to rebuild a similar home at today's prices.
How much are your contents insured for?
Most families have more personal belongings than they realize. Do you have enough to replace your clothing, shoes, bedding, and furniture? What about collectibles and valuables like coins or jewelry? Make sure you are comfortable with that maximum coverage amount.
How much is the deductible?
Your deductible is the amount of out-of-pocket expenses you are responsible for prior to coverage kicking in. A higher deductible may save you money on premiums but may cost you money in the event of a claim. Are you comfortable that you can afford that out-of-pocket cost in a claim?
What water damage is covered?
Flood insurance is generally not a part of a basic homeowners' insurance policy. Be sure to ask about wind, rain, and hail damage, and even sewer backups. These are critical to know ahead of time, so you can take steps to get the coverage you need.
Are outside living expenses included?
In a claim, you may not have access to your home while it is being repaired. Will your home insurance help cover these outside living expenses, and to what extent?
The challenge with homeowners' insurance policies is that they are not reviewed frequently enough. Many homeowners are unfamiliar with their coverage. It does not have to be that way. Contact one of our independent agents for a no-obligation review and price quote. We look forward to assisting you.