Interstate Highway Trivia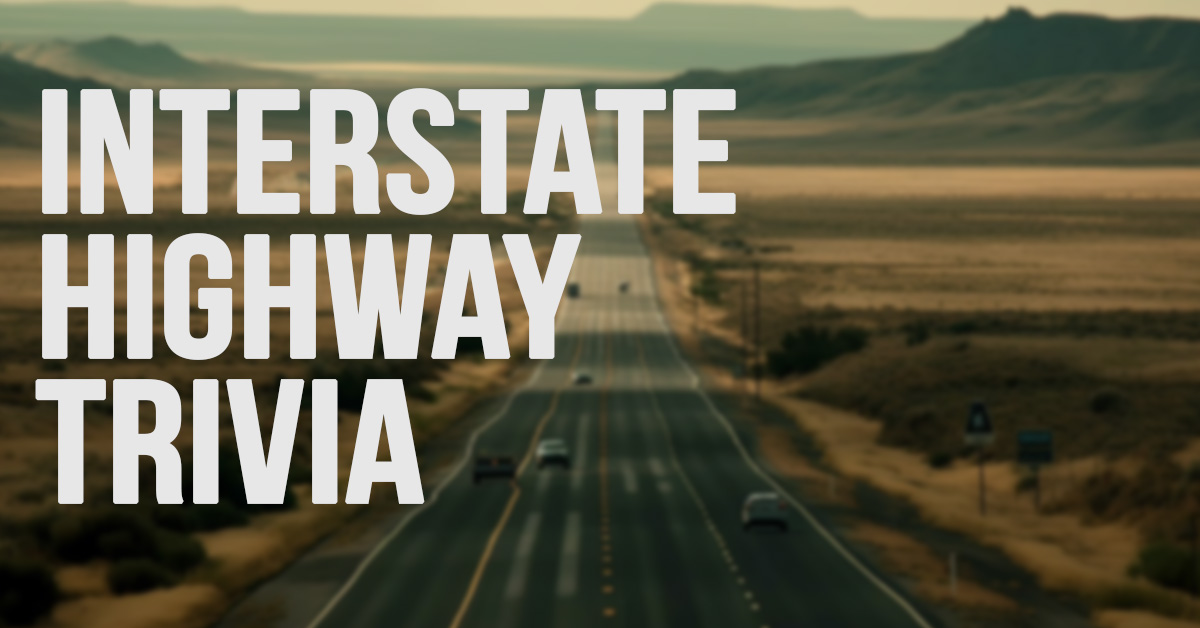 Interstate Highway Trivia
It is largely taken for granted today, but one of America's greatest assets is our Interstate Highway System. The project started in 1955 but wasn't considered "complete" until 1990. Here is a look at some of the facts behind our interstate system of highways.
Total Miles
Calling our interstate highway system massive is an understatement. The system includes a total of 46,837 miles worth of highway.
Longest Interstate
The longest interstate highway in the country is I-90, which spans from Boston to Seattle. I-90 is a total of 3,021 miles.
What is the Shortest Interstate Highway
While multiple interstates are between one and two miles in length, New York City's I-878 is the country's shortest at just about seven tenths of a mile long.
Do All States Have Interstate Highways?
Yes. These even include Alaska, Hawaii, and Puerto Rico.
Early Estimates vs Reality
Initial estimates to construct the Eisenhower Interstate Highway System called for a budget of $25 billion over 12 years of construction. When it was completed, some 35 years later, the actual costs exceeded $114 billion. That would be closer to $600 billion in today's dollars.
Who Owns the Interstate Highways?
While the Federal Government paid 90% of the costs of construction for the Interstate Highway System, it is owned by the states. Initially, the states contributed about 10% of the construction costs.
Highs and Lows
The lowest stretch of interstate highway is a section of I-95 that travels over 100 feet below the Baltimore Inner Harbor. The highest section is a part of I-70 in the Rocky Mountains of Colorado. It is over 11,100 feet above sea level.
Impacts on Small Town America
While the interstates made travel into and out of major cities easier, the small towns that they bypassed often withered. Like the factional "Radiator Springs" in Disney/Pixar's "Cars," some small communities struggled in the post-interstate era. On the other hand, popular exits often grew with motels, restaurants, shopping, and housing.
Why isn't there an Interstate 50 or 60?
States that would be served by an Interstate 50 or 60 are already served by US Highways with those numbers. Highway administration rules generally do not allow that.
Like our interstates make travel easier, our independent car insurance agents make comparing auto insurance rates easier. Contact us for a no-obligation price quote today.