How to Win More Customers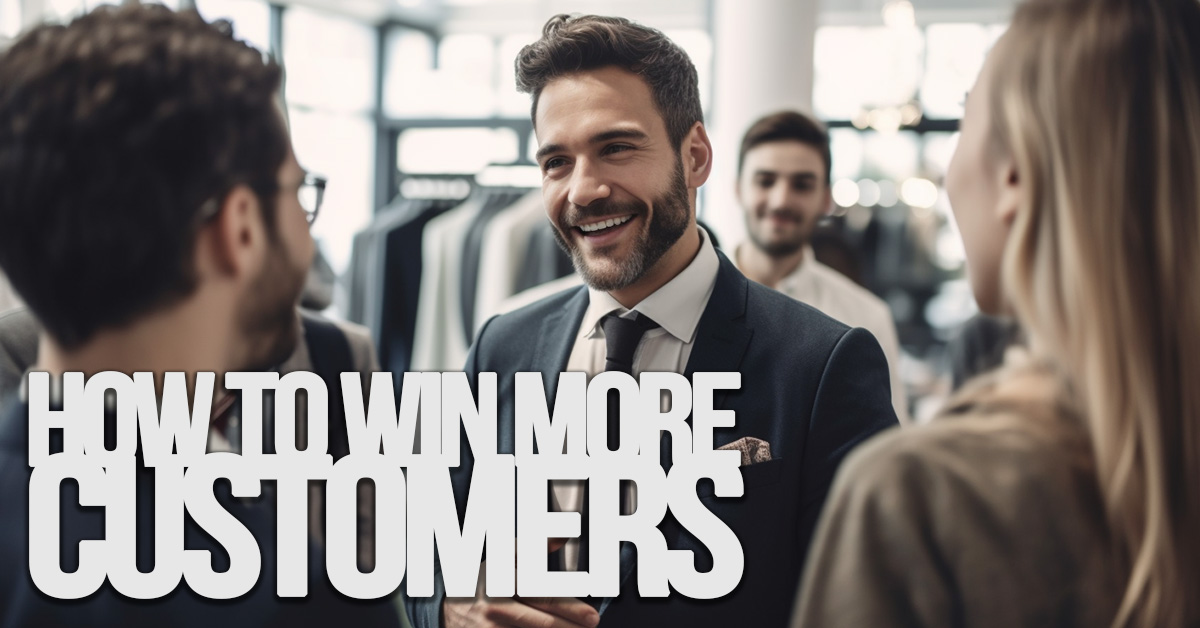 How to Win More Customers
Business is about more than competing and making sales. It is about winning customers. Customers that will come back again and again and refer others to you. How do you go about winning more customers? Here are a few thoughts.
A Customer is Worth More Than You Think
First of all, if you think the value of a customer is just in the sale you made you are selling them, and yourself short. When you recognize the value of their repeat business, referrals to friends, and their referrals, you begin to see the real value of each new customer.
Listen
Perhaps nothing will help you win more customers than purposefully and skillfully listening. People buy for their own reasons, and part of your job is to show them those reasons. Listen very closely to each question they ask. They have likely done the research; now it is up to you to fill in those final details.
Help Them
We sometimes may feel like we are selling a product or service when, in fact, what we are likely doing is helping them solve a problem. Determine what that problem is and provide solutions to help them.
Eliminate Their Fears
This can be done through your years of experience, warranties, guarantees, testimonials, and positive online reviews. It can also be done through memberships in civic and trade associations. Operating a fully insured or bonded business is also a way to ease their fear of making a decision.
Ask for Their Opinion, Questions, and Feedback
You can win more customers by keeping the lines of communication open and getting feedback. Why did they contact you? What more can you do? Who are they comparing you to? What do they like or dislike about your company and your competitors? Many times, you can win more customers by simply avoiding the bad strategy of a competitor.
Your potential customers are likely making comparisons. They compare your attitude, customer service, selection, warranties, and prices. Win in the important categories, and you will likely win more customers.
Comparing is also important when purchasing business insurance, and we can help. As an independent insurance agency, we work with a network of companies to find you the best value. Contact us to discuss your business, its risks, and how we can assist you.