Should I let my friend borrow my car?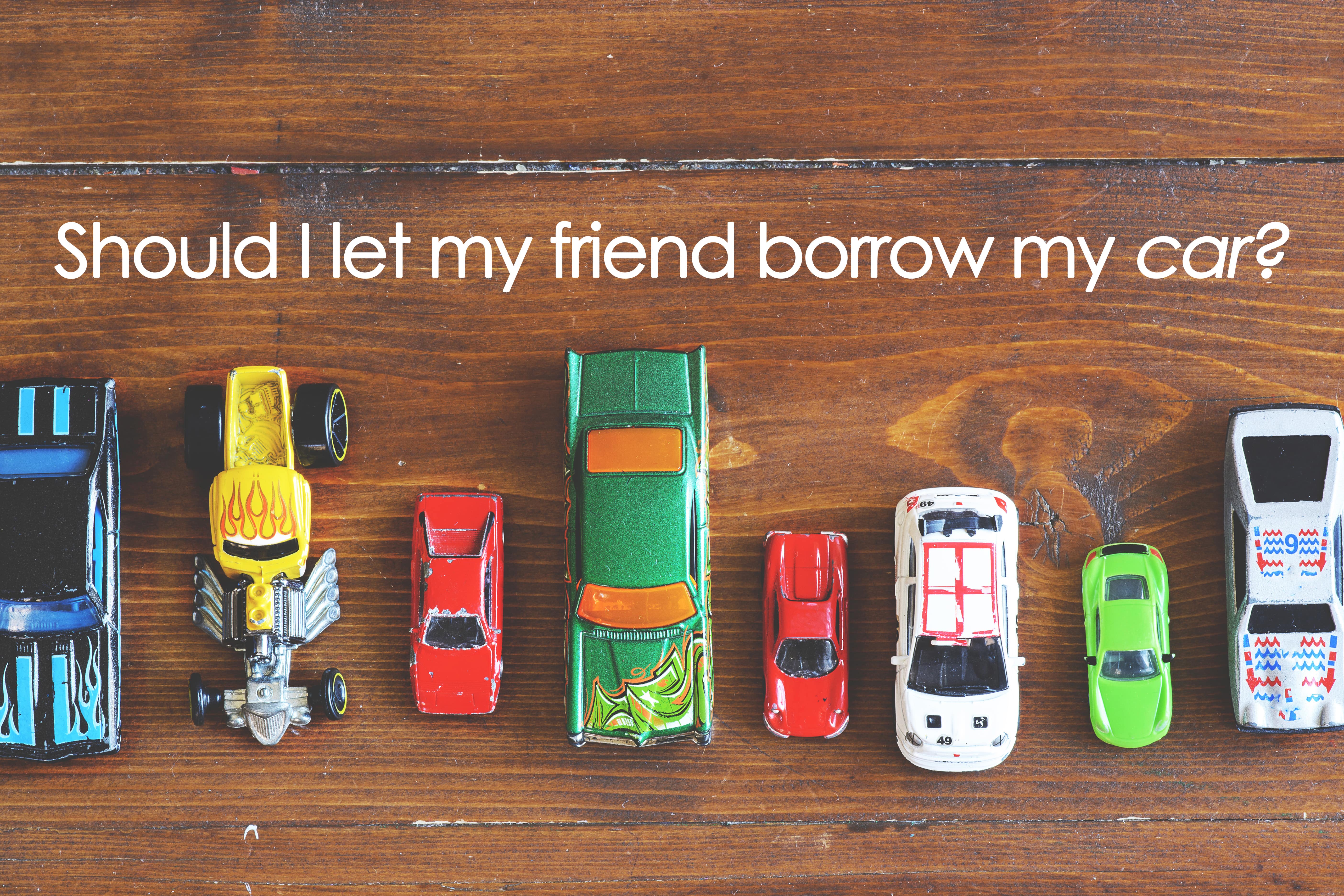 Contrary to popular belief, not every traffic accident is automatically fully covered by your insurance. There's always a chance that the damage caused by an accident will exceed the limits on the policy. Also, there are specific drivers listed on your policy. If you know that someone who is not related to you will be borrowing your car often, you must include them as an additional driver. Life happens, and an exigent instance may arise that a friend may need to borrow your car. But what happens if a permissive use driver gets into an accident while driving your car?
Insurance follows the car, not the driver. The liability portion of the insurance which belongs to the owner of the car covers two parts: injuries caused to another party, and damages caused to another's property. Keep in mind that your policy always has maximum limits that cannot be surpassed. If the accident that took place was detrimental, your limits may not be enough. At this point, it's possible that the permissive driver's policy will be used to as secondary coverage to help pay for the remaining fees. That's only if the friend driving your car has insurance.
If an uninsured friend needs to borrow your car, in most cases, you may want to think twice before granting him or her permission. You would be risking the possibility of this friend causing a terrible accident and harming multiple people. If the damage is bad enough to exceed your maximum liability coverage on your policy, those who were injured in the event can hire a lawyer to ensure the injuries are paid for. Then, the lawyer has the opportunity to come after you for your assets in order to reimburse the accuser for what you owe. You are now responsible to pay for another party's injuries because you allowed your uninsured friend to borrow your car.
It may not be definite that your friend would wreck your car, but the risk is absolutely always there. Regardless of how bad the damage is, you are now liable for the damage of the accident and obligated to file a claim. At the very least, you will be paying more in your car insurance after filing a claim. It's important to think about the consequences of your decisions before allowing a friend to drive your car.