Is Auto Insurance Really That Complicated?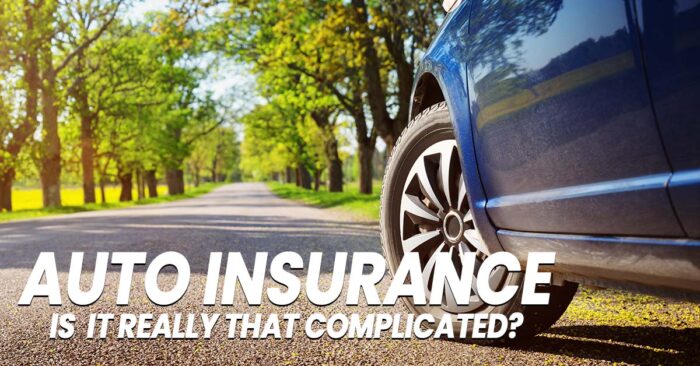 Is Auto Insurance Really That Complicated?
You hear words like deductible, comprehensive, at-fault, premiums, exclusions, liability and others, and it can give you the impression automobile insurance is extremely complicated. Make no mistake insurance has its nuances. It is one of the reasons buying it from a qualified insurance agent is so nonofficial. At is very core however, it is pretty simple.
When you drive, you take risks. You risk injury to yourself and others. You also can put property in jeopardy, like your car, the vehicles of others and property like utility poles, fences and even buildings.
These risks could cost you into the tens, or even hundreds of thousands of dollars. In some instances, automobile accident injury claims have reached into the millions of dollars. Car insurance helps spread the risks over a group of drivers that a company insures.
Most don't have these financial resources. That's where automobile insurance plays such an important role.
Auto insurance companies pool the premiums or payments from their clients to pay covered claims from that same group. Depending on the coverage each customer decides to choose, payments may be paid to cover medical costs, repairs to vehicles and other associated costs that may occur in an incident.
So while we may complain occasionally about the cost of car insurance, the protection it provides is well worth the expense. In fact, it is so important, every state in the country (except New Hampshire) mandates that drivers maintain at least some minimum levels of coverage.
Your independent insurance agent can help explain specific terms, limits, and coverages of your automobile insurance policy.  As an independent agent, he can obtain price quotes from multiple companies to find the coverage and pricing you can feel comfortable with. They will even seek out potential discounts you may qualify for. Contact one of our agents to get started today. Automobile insurance may seem complicated, but it is far too important to ignore. Let us help make it simple for you.