3 Easy Ways to Save on Your Home Insurance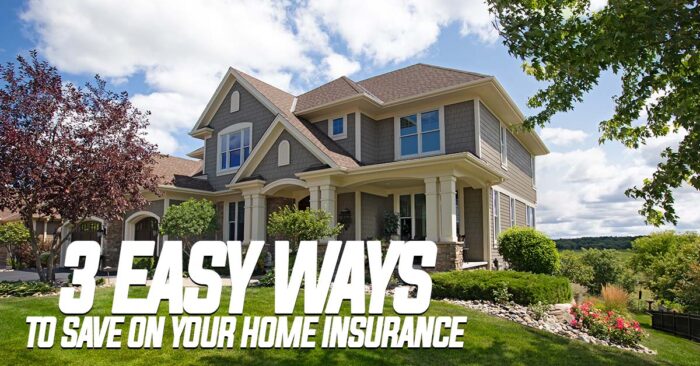 3 Easy Ways to Save on Your Home Insurance
Few of us want to pay more than we have to for any product or service we use. This should include homeowners' insurance. Yet many go through life not even knowing what they are paying since payments may be included with their mortgage and tax payments. So months and years may go by paying higher than necessary premiums.
Saving on your home insurance is not particularly difficult. In fact, here's five easy ways you can save on your homeowners insurance.
Get a Review and Price Quote
This may sound like a pitch, but it is the best way to save money. By getting a home insurance review and price quote, you are better prepared to compare coverage and pricing. When you contact one of our independent agents, we can even do the comparing for you, working with our network of insurance companies. The bottom line is you can't possibly know if you are overpaying or not unless you compare.
Bundle
When you bundle your home insurance with car insurance, the insurance company can save on administration fees, which in turn, can save you on your premiums. Make sure to tell your insurance agent you are willing to bundle policies if it results in savings.
Proactively Protect Your Property
Some home insurance companies will reward you for taking steps to make your property safer and more secure. This may include adding smoke alarms, a security system, fencing, or even upgrading windows and locks.
In certain parts of the country, home insurance companies are being very cautious about the homes and properties they insure. This is, in part, due to excessive fraud in particular areas, and a variety of circumstances that have led to a major surge in claims. There are some home insurance companies who are even getting out of the home insurance business. If you have received a notice from your home insurance provider, it is not time to panic. It is time to contact our independent insurance professionals to review your options. We look forward to assisting you.