Avoid These 5 Mistakes When Buying Life Insurance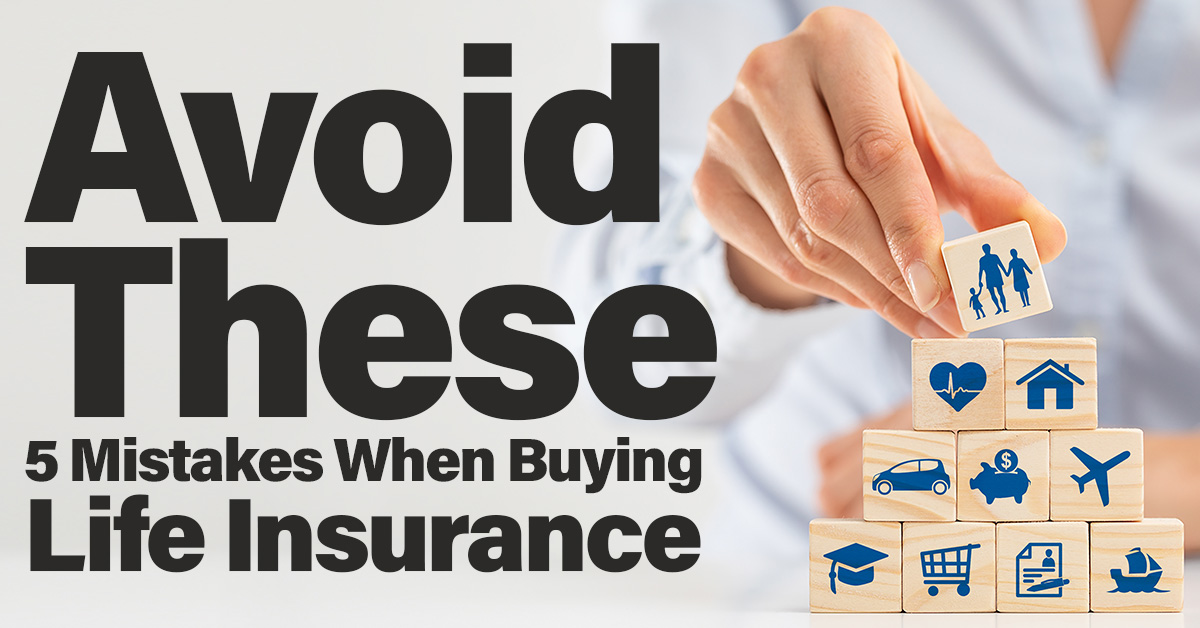 Avoid These 5 Mistakes When Buying Life Insurance
Buying life insurance doesn't have to be complicated. In fact, when you have the assistance of one of our independent life insurance agents, it can be quite easy and simple. That is related to our first mistake to avoid when buying life insurance.
Going It Alone
Our independent life insurance agents are available to help you through the process, answering your questions along the way. They can even shop for life insurance for you from a network of life insurance companies. There's no need to go it alone when you have the help of one of our independent life insurance agents.
Waiting Too Long to Acquire It
Life insurance rates tend to rise the older you get. Yet many will put off its purchase while buying other products and services. If you wait too long, you may not be able to afford as much as you deserve, your health may change, making it more expensive or other factors could make it impossible to acquire.
Not Securing Enough Life Insurance
If you are going to apply for life insurance, get as much as you can comfortably afford. Choose less expensive term insurance to get more.
Buying Too Much Life Insurance
Far too many life insurance policies lap for non-payment because the insured made too large of a financial cmmittment to life insurance. Make sure you can still afford your life insurance premiums even if there should be a slight downturn in your income. Lapsed life insurance policies negatively impact the insured and the insurance company.
Thinking Once You Purchased It, it is Off Your List
Your needs for life insurance will likely change as you move down the path of life. Check in on your life insurance policy every year or two and make sure it is still meeting your current needs.
If you would like to explore your life insurance options, please contact us. Let's talk about your goals, needs, and responsibilities. Let's discuss your options and your budget. Connect with us and avoid these five common insurance mistakes. We look forward to assisting you.