The Things You Do To Protect Your Family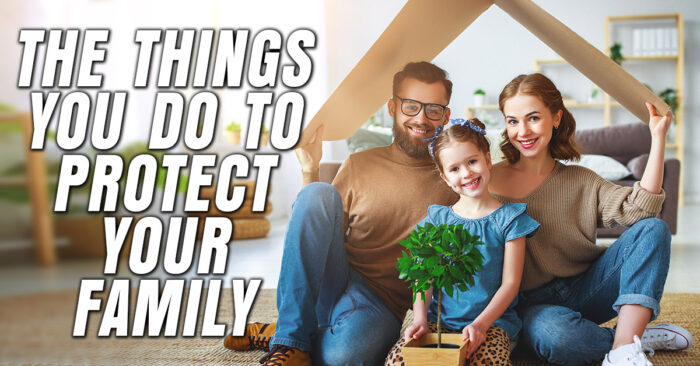 The Things You Do To Protect Your Family
We may not give it much thought but our days, weeks, months and years are spent trying to protect our families.
Just driving everyday we make decisions that protect our loved ones. We make sure seat belts are fastened, hopefully we are respectful to other drivers and the speed limits, and we don't drive distracted. Many of us even choose cars that are safer for our families. We make sure tires have proper tread levels and air and or wipers and lights work effectively. That is just driving.
In our homes we lock doors, windows and many of us have at least some sort of alarm or video system. Some of us choose a dog based on their ability to offer us protection.
If you have children, you'll spend endless hours teaching them to look both ways when crossing a street, warn them about interacting with strangers and invest in safety products like wall socket covers, safety gates, cupboard locks and more. Protecting our families takes diligence and constant effort.
Think of the things you do each and every day to protect your family. Now consider if you have adequate life insurance to protect them if you were not around. Would they have the financial protection they need for the future if you were not there? How would they make house payments, keep up with car and rent payments and other expenses if you were to die prematurely? Would college become an impossible dream?
It wouldn't have to be. Not with sufficient life insurance coverage.
The good news it is not too late. While life insurance does get more expensive as you age, if you have school aged children, you are likely young enough to afford life insurance to protect your income and their future. But the reality is you have to make that first step. To have to call one of our independent insurance agents to discuss your situation and your needs.
With just some basic information, they can get started searching a network of life insurance companies to find the protection your family deserves at a price you can afford. Many of our clients are surprised at just how affordable it can be. Odds are good you may not even be required to take a physical exam to qualify.
Think of all the things you do every day to protect your family. Take one more step. Contact us for your no obligation quote today.