The Little Known Story of the First Japanese Super Car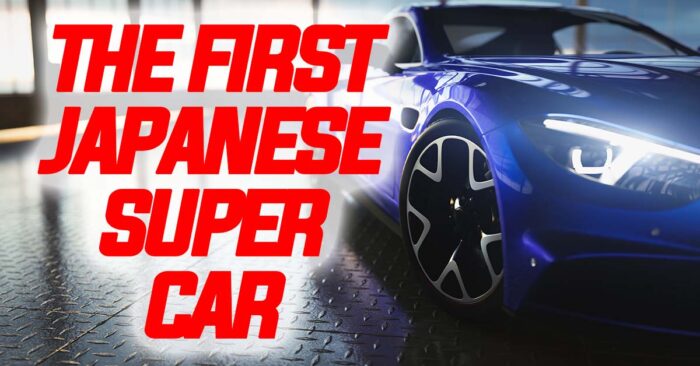 The Little Known Story of the First Japanese Super Car
There was a time when American car makers ruled the industry. There were always European competitors who stood toe-to-toe with the Fords and General Motor Vehicles we produced, but for a large portion of the past 125 years it has been all about American vehicles.
Things began to change in the 1960s, however, as Asian automobile makers began to enter to market. For the most part, these early competitors were considered cookie cutter or copycat models of inferior construction and engineering. Then Japan introduced a car that captured the imagination of consumers and demonstrated that Asian car makers had higher capabilities and expectations. Toyota introduced what is considered the first Japanese Super car, the 1967 Toyota 2000GT, and it was game on.
Toyota only produced the 2000GT from 1967 through 1970, but it was an eye-opening several years.
Over the extremely limited production of these cars, a total of only 351 were produced. It was sleek, sporty, sexy and everything American muscle cars at the time were not. But the 2000GT was created more to compete with the sporty European models than the American muscle cars of the time. It had an exotic front-mid engine placement and rear-wheel drive with an alluring fastback. This was a two-seater throwback to the late fifties, and it rocked the automotive world.
While it is not exactly known how many of these rarities remain, one was sold several years ago in excess of $1 million. In the years that followed, Japanese cars continued to gain respect in American markets, eventually shedding the image of building boring, poorly crafted cars. Names like Honda and Toyota have become synonymous with durability and reliability. It just may have started back in 1967 with the limited production run of the Toyota 2000GT.
No matter what you drive, it deserves quality automobile insurance coverage, and we can help. We invite you to let us compare car insurance rates for you. Our independent insurance agents can do the work. Simply contact us, tell us about yourself, your car or cars, and other drivers in the family. We can help set you on the path to terrific coverage at a price you can appreciate!