Comparing Football to Running a Business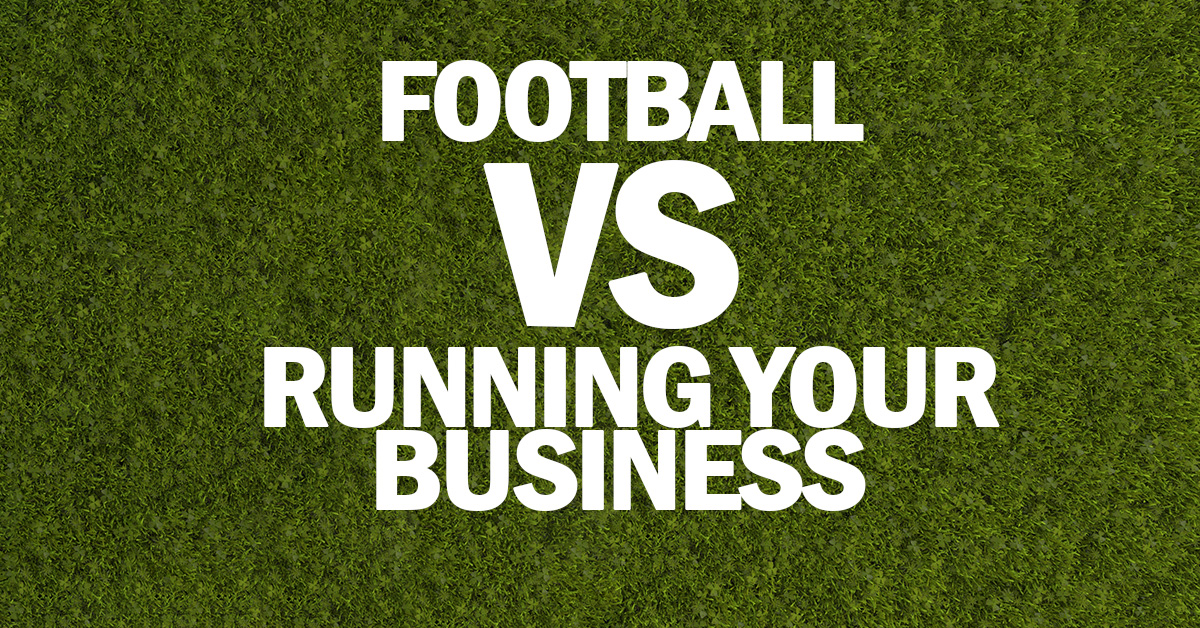 Comparing Football to Running a Business
Have you ever thought about the similarities between running a business and running a football team? They may have more in common than you think. Here's a quick look at operating your own business and running a football team.
Both are Teams
This may be a bit obvious, but as a business owner, part of your goal is to build the best team possible. Your staff (players) may be your best investment and biggest asset.
Training is Crucial
If players are not sufficiently trained, the team could be destined for failure. Training your staff how to not only handle their positions but unexpected situations that may arise is crucial.
Knowing Their Role
Every team member and staff member has a specific role to play. When they work together, it is a pathway to success. Sales, customer service, administration, customer service, and fulfillment are just some important roles in business.
Special Teams
Every successful team has key specialty players that need to be called in for specific situations. If an appropriate person doesn't take care of a problematic situation, it could lead to a loss. On the other hand, a superior special team player can turn the game around.
A Good Game Plan is Critical
You can suffer competitive losses even with a great product and service. You need a great game plan that includes marketing and goals to help build the number of victories you experience.
Both Need a Great Quarterback
Both football teams and businesses can benefit from a talented, intuitive quarterback. This is the person that is responsible for directing the team downfield. It could be through a series of short gains or an occasional long pass.
Both Need to Play Offense and Defense
A business and a team need to score to win. That means a good offense. This includes a superior sales team and excellent marketing and advertising. At the same time, you need to be aware of your competitors' strengths and address them in your business plan. A good defense also means protecting the gains you have already made. This includes exceptional customer service and a solid business insurance plan.
A football team can be in a game for a long time and still lose on a blown play. Business insurance can protect you from threatening calamities. It can protect against financial losses from theft, vandalism, or natural disasters. It can even defend you against liability claims like a slip and fall. Do you have a sufficient defense? Contact one of our independent business insurance agents for a business insurance review and price quote. Stay in the game with a solid business insurance program. We look forward to assisting you.