The Value of Resilience and Flexibility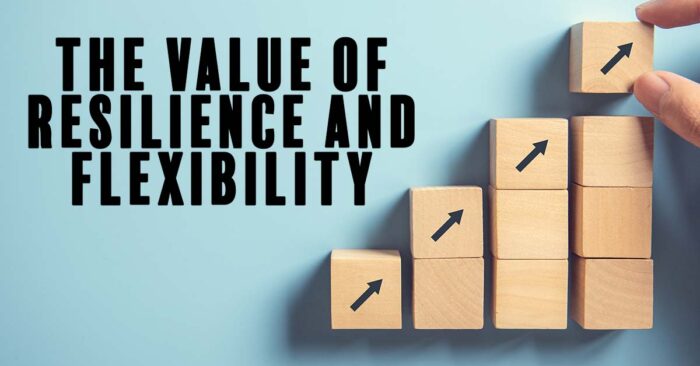 The Value of Resilience and Flexibility
It wasn't that long ago, people chose a job or career and stayed with it for 20, 30 or even 40 years and then retired. After a Great Recession, pandemic and ups and downs in the economy, more and more are realizing the value of flexibility and resilience in our lives. We have all learned more about the true meaning of the old expression "Necessity is the Mother of invention."
We have seen teachers move into business careers and managers become entrepreneurs. Marketers have found careers as "influencers" and meeting planners have become involved in organizing virtual events. Many of us have adjusted to working from home, meeting by video and maintaining social distancing. Cruise lines have made adjustments as have doctors and lawyers.
What is it that you do well? Not just what you do for a living, but what are the skills you have and talents you hold that are exceptional? Can you identify and define them?
If you are a good salesperson, why? Is it because you are exceptional at communicating? Do you have good people skills or are you relentless and focused?
Are you good at real estate because you enjoy helping people or appreciate architecture? Do you enjoy making a positive impact on people's lives?
We are sometimes successful without fully appreciating why.
Take some time and think about what makes you good at what you do and the type of interactions you enjoy having. Are there other opportunities and careers you may be suited for? Now may be a good time to explore them.
If you enjoy interacting with people and helping them, you just may want to consider a career in insurance, including life insurance. Every day our agents help people build and protect their futures. We work to find them products and services to match their needs and fit their budgets. We have professional opportunities that just may be perfect for you or someone you know.
We know. Not many people grow up with a burning desire to become an insurance agent. But when you begin to recognize your skills and talents and how they match up with the opportunities our industry offers, you just may want to consider a career as an insurance professional. Contact us for more information. Like our insurance quotes, there's no obligation to learn more.